Eyelid Surgery Side Effects: What to Expect During Recovery
Dec 8, 2014 @ 11:29 AM — by Dina Eliopoulos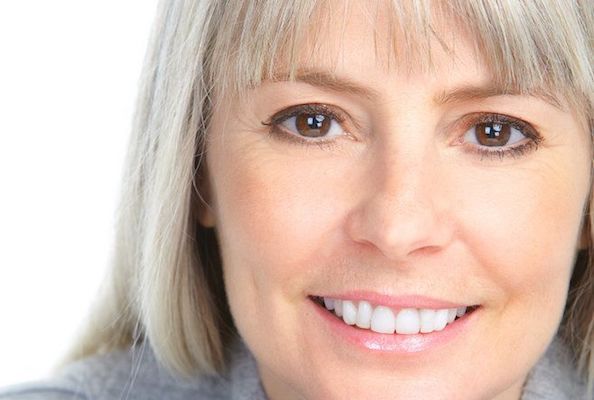 Dr. Dina A. Eliopoulos has helped numerous patients at her Chelmsford practice reduce wrinkles and look their very youngest. One of the most popular facial plastic surgery procedures to achieve these results is the cosmetic eyelid surgery. Eyelid surgery (blepharoplasty) can reduce sagging and bagginess of the eyes, making a major difference on your overall appearance.
Rather that look at the how the procedure is performed, we'd like to use this opportunity to consider the various side effects that eyelid surgery patients experience as they heal. This should provide realistic expectations about the recovery process.
Are side effects serious after cosmetic eyelid surgery?
No, relatively speaking.
Side effects are a normal part of the healing process and a sign that your body is responding to the surgery that has been performed. While some of the side effects may be inconvenient, they are temporary and can be easily dealt with by following your post-operative instructions.
Soreness and Discomfort
Soreness and discomfort after eyelid surgery are to be expected. After eyelid surgery, the soreness is usually worst in the first two days, with discomfort decreasing the further out the patient gets from the surgery. Be sure to get lots of rest and take pain relievers/medications as directed.
Bruising and Swelling
Bruising and swelling after eyelid surgery is also common, with discoloration and puffiness around the eyes rather noticeable for a few days. Typically both the bruising and swelling will subside by the end of a week in such a way that patients can return to work looking generally okay.
Itchiness and Irritation Around the Eyes
The eyelids and the area around the eyes will often be itchy or irritated during healing. This may be the result of dryness of the eyelid area, which is common after the procedure is performed. Patients should not rub their eyes if they feel irritated, though special ointment can be placed on the eyelids to prevent infection, keep the skin moisturized, and alleviate some of the itchiness during recovery.
Blurry and Hazy Vision
Since the eye area is treated, it should come as no surprise that vision is temporarily affected after surgery. Patients should avoid activities that could causes eye strain for the first day or so (e.g., watching TV, using the computer, reading a book) so their can heal properly. Vision should be fine in general after a day to two days.
Problems with Light Sensitivity
An eyelid surgery patient may notice sensitivity to bright lights after their surgery, which is another normal side effect of surgeries that affect the eye area. This will last a few days. Patients should wear sunglasses when outdoors to protect their eyes from the harsh light outdoors as well as other potential irritants. Sunglasses should be worn for a few weeks after surgery to help protect the eyelids from direct sun exposure.
Dry Eye Syndrome
Dry eye syndrome is a potential problem following cosmetic eyelid surgery, though it is a rather manageable side effect during recovery. Patients should keep liquid tears on them at all times for a few weeks after surgery to help address any sudden attacks or eye irritation.
A Word on Post-Surgical Scarring
Scarring is a reality after any surgery is performed, though thankfully the scars left behind by cosmetic eyelid surgery are very small. Your surgeon will hide the incisions in the crease of the upper eyelid or just below the eyelashes of the lower eyelid, making them very difficult to spot even when someone is up close.
Schedule a Consultation with Dr. Dina A. Eliopoulos
For more information about your surgical options and other means of reducing wrinkles and fighting signs of advanced age, be sure to contact our cosmetic plastic surgery center today. Facial plastic surgeon Dr. Eliopoulos will be more than happy to answer all of your questions and address your concerns.