Upper Eyelid Surgery Can Treat Obscured Vision
Jan 5, 2016 @ 09:51 AM — by Dina Eliopoulos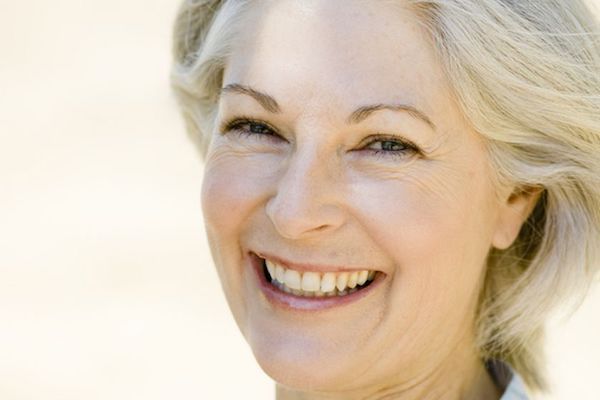 When patients visit with Dr. Dina A. Eliopoulos at the Chelmsford Center for Plastic Surgery, they can rest assured that they have partnered with an excellent plastic surgeon. She offers advanced procedures that rejuvenate, enhance, and energize the appearance.
Cosmetic eyelid surgery also known as a blepharoplasty can enliven your face, making you look years younger. The procedure can also have health benefits. With that in mind, let's consider undergoing this upper eye lift to address problems with your eyesight.
Can Drooping Upper Eyelids Really Affect My Vision?
Yes.
When your eyelids droop or sag, it doesn't just have an impact on your looks. The drooping skin of your eyelids may block out part of your visual field. This can be dramatic in some cases, making simple tasks you take for granted (such as driving) more difficult or even dangerous.
What Causes Eyelids to Droop and Sag
The sagging of the upper eyelids is often the result of advanced aging. As we get older, skin gets stretched out and the underlying collagen and other tissues breakdown, which leads to wrinkles, lines, and loose skin.
Upper Eyelid Surgery and How It Can Help
When you have issue with drooping upper eyelids that affect your appearance and your vision, undergoing blepharoplasty may be ideal. A blepharoplasty can remove the sagging skin of the upper eyelids, rejuvenating your appearance and restoring your field of vision in the process.
Is Upper Eyelid Surgery Covered By Health Insurance?
There are cases in which the upper eyelid surgery is determined to be medically necessary because of how it affects a person's vision. In such cases, the surgery may be covered by a person's medical insurance. As policies and providers vary, it's important that you check yourself to see if your surgery can be covered.
Ideal Candidates for Upper Eyelid Surgery
The best candidates for upper eyelid surgery are people who have experienced significant sagging of their eyelid such that vision is affected. They should be in good overall health and not suffer from any conditions that would make facial surgery a potential health hazard. During the consultation process, we will be sure to go over all of the risks and benefits of surgery so patients have a good understanding of the treatment and recovery process.
Is There Any Scarring from Upper Eyelid Surgery?
Scarring is inevitable in any surgery, but the scars from the upper eyelid procedure are quite small and well-hidden. Surgeons make incisions in the natural fold of the upper eyelid, which keeps scarring hidden in most cases. In addition, the incision made during the procedure is small, which means that it's hard to notice when blinking or even when your eyes are completely shut.
What Are the Results of Upper Eyelid Surgery Like?
Patients who undergo upper eyelid surgery routinely report excellent results from the procedure. The field of vision is effectively restored, and patient appearance is enhanced as well.
To give you an idea of the results, we can share before and after photos of other patients so you can understand the impact of the work when it's completed.
Learn More About Upper Eyelid Surgery
For more information about upper eyelid surgery and how it can help you see clearly and look refreshed, be sure to contact a skilled cosmetic plastic surgeon today. Dr. Dina A. Eliopoulos and her team will work with you to ensure you receive the treatment you need.