Ideal Implants
NO MORE COMPROMISE
The look, the feel, and the comfort of confidence are now available in a revolutionary new option for breast implants in Chelmsford, MA. As a leader in the industry, offering next-generation technology for achieving natural-looking results, Dr. Eliopoulos is proud to offer the IDEAL IMPLANT® for breast augmentation procedures. Find out how these state-of-the-art implants can help you get the look you want for your body.
Please view Dr. Eliopoulos' Breast Implant before and after results. These are actual patients.
Breast Implants Boston MA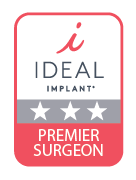 Up to now, women have been forced to choose between silicone and saline as the only available options for their breast implants. It was a difficult choice when it came down to what was more important: the increased safety and peace of mind that comes with saline implants, or the more realistic look and feel of silicone gel implants? With Ideal Implants, you no longer need to compromise. Utilizing next-generation technology, you get the benefits of both, so you can feel beautiful, safe and secure, all at the same time.
Why More Women Are Choosing the Ideal Implant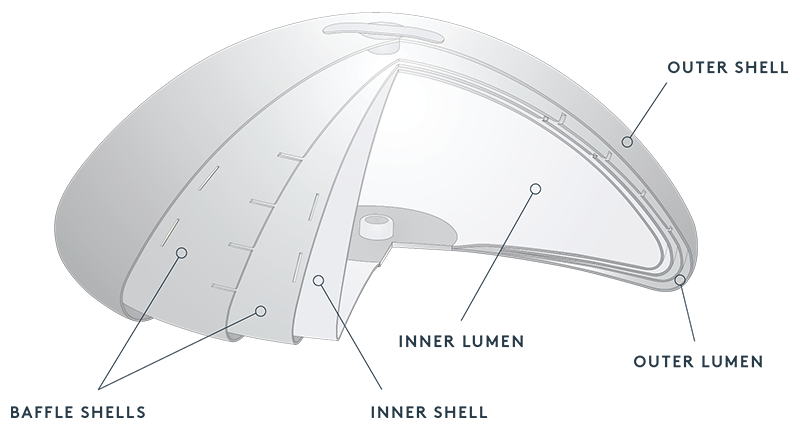 We've learned that when women are considering breast implants, they are looking for a beautiful, natural, and safe result. And they don't want to be left wondering whether their implants have silently ruptured. This is why Dr. Eliopoulos became one of the first plastic surgeons in Massachusetts to offer the Ideal Implant. This structured breast implant was designed by a plastic surgeon to give women the best of both worlds—the look and feel they want, with the safety of saline inside. With the Ideal Implant, you can be confident your implants are intact simply by looking in the mirror.
How the Ideal Implant is Different
Video: Breast Augmentation
Dr. Eliopoulos performs breast augmentation for women who want to enhance the shape and size of their breasts. Some women have underdeveloped breast tissue or a congenital abnormality that effects the appearance of their breasts, while others wish to restore lost volume after pregnancy or weight loss. Dr. Eliopoulos says today's breast implants are safe, and provide the pretty, natural-looking results that most patients seek. Dr. Eliopoulos also performs breast reconstruction for mastectomy patients.
Enlarge
View All
One of the main advantages of Ideal Implants comes from the lower risk of rupture and capsule contracture as compared to other types of implants.
Years of research and testing led to an innovative design that was developed to meet the needs of women who wanted a natural look and feel, without the concerns that come with silicone gel implants.
The Ideal Implant consists of a series of implant shells nested together, with two separate chambers that hold the saline filler.
The unique internal structure of this implant controls the movement of the saline while reducing folding and wrinkling, which is thought to be one of the main causes of implant deflation and rupture.
On the outside, the edges of the implant have been lowered so that it contours to the chest wall more naturally.
The Ideal Implant was approved by the FDA in 2014, based on results from a multi-center US clinical trial with 502 women that started in 2009. The Ideal Implant is a Structured Breast Implant made from safe and proven breast implant materials and time-tested manufacturing processes. It contains no silicone gel, yet offers a natural feel and beautiful shape due to its unique design and internal structure.
What to Expect in a Consultation
Dr. Dina Eliopoulos has nearly 2 decades of experience as a board-certified plastic surgeon, with a reputation for dedication, surgical excellence, and professionalism. The purpose of her consultation is not to "convince you" to undergo a procedure, but to learn about your goals and educate you on your surgical options.
Schedule a Consultation Today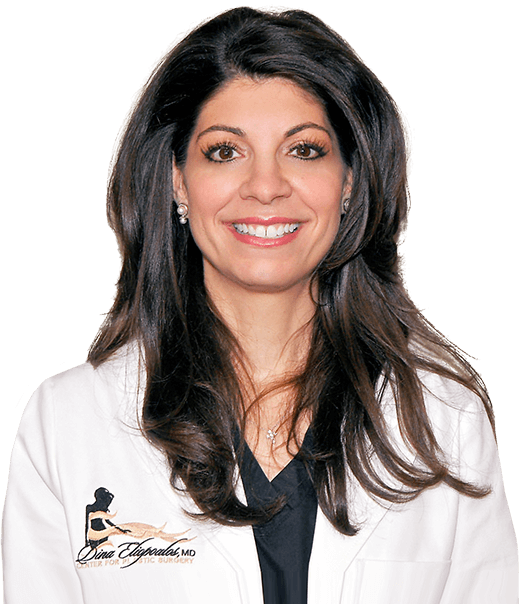 "I had done years of researching implants, safety, and doctors but never felt comfortable enough to go through with surgery. A recent acquaintance informed me of Dr. Eliopoulos and couldn't say enough great things about her. After meeting Dr. Eliopoulos that comfortable feeling I was searching for was found. Her presence was soothing and she was extremely detailed on what my expectations would be. She exceeded my expectations both pre- and post-surgery." LJ, Age: 41, Dental Hygienist, NH
Breast Implants Before & After Photos
See Dr. Eliopoulos' breast implants before and after results. It is important to look at before and after images to get an idea of what can be achieved with a surgery and to help guide the process with the doctor.
Find the Right Implants for You
Don't settle for yesterday's options—get the latest implant technology available. Contact our office today to schedule your breast implant consultation with Dr. Eliopoulos. She can help you understand the best options to achieve your cosmetic goals and your dream figure.