Meet our Plastic Surgery Staff
Medical Secretary, Sarah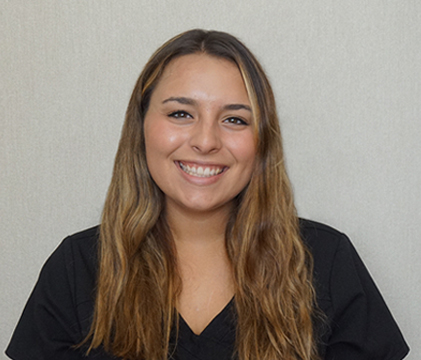 Sarah, our Medical Secretary, joined our team in 2017. Before coming to us, Sarah worked very closely alongside physicians and nurses to aid in the care of patients. She is the first face you will see when you visit us at the office. From the moment our patients enter the office, they are immediately greeted with Sarah's bright smile and warm personality.
Sarah is usually your first point of contact here at the office and she is always eager to help everyone and ensures that patients have a welcoming and comfortable experience. Whether you are a patient, a friend, or a family member providing support, Sarah will make you feel at home in our practice. She is a valuable asset in running the front desk, where she completes many jobs that help keep our office running smoothly, and she is happy to answer any questions you may have. In Sarah's spare time, she enjoys being with her family and her dog, Gracie. Sarah looks forward to speaking with you and scheduling your appointment soon!
Patient Coordinator, Erin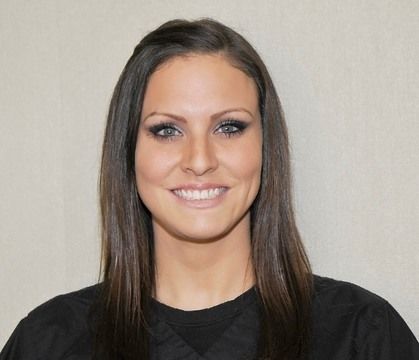 Erin, our Patient Coordinator, has been working here at the Center for Plastic Surgery since 2002. With this wonderful history in our office comes extensive medical knowledge of the procedures that Dr. Eliopoulos and her clinical providers specialize in. Erin prides herself on being there for our patients every step of the way.
From the initial phone call inquiry to the initial consultation visit, she builds trusting and caring relationships with our patients that carry them throughout their experience in the office. She is a familiar contact for patients at their first visit to the office, and should they choose to schedule surgery, Erin will guide them through the entire process.
Erin works effortlessly, always with patience and a smile, to answer any questions or concerns our patients may have at any stage of their treatment. In these ways, Erin continually provides our patients with all of the information and support they may need, to ensure a comfortable and rewarding experience with Dr. Eliopoulos and our staff.
Nurse Practitioner & Certified Nurse Injector, Samar
Samar is a Certified Nurse Practitioner and an experienced aesthetic provider. She brings with her a wide range of skills and experiences from her extensive training. Samar completed her Bachelor of Science in nursing at the University of Massachusetts Lowell. She worked as a Registered Nurse at Lowell General Hospital Saints Campus caring for critically ill patients at the bedside. Her experience there ranged from inpatient cardiac nursing to managing patients with chronic disease.
She returned to the University of Massachusetts Lowell and earned her Master of Science degree as a Family Nurse Practitioner and is a board-certified Family Nurse Practitioner by the American Academy of Nurse Practitioners. Her interest in skin health and aesthetic medicine compelled her to complete a preceptorship in Dermatology, Laser and Skin Surgery while obtaining her advanced degree. She is experienced in many aesthetic treatments and some of her favorites include Botox Cosmetic, Injectable Fillers, Kybella, light based and laser therapies, and Coolsculpting. Samar is passionate about helping her patients enhance and accentuate their natural beauty, with an emphasis on safety and achieving natural looking results. She enjoys spending time with her patients to truly understand what their goals are and is committed to educating them on various treatment options. Patients love her warm and caring personality, as well as her gentle touch and honest assessment.
Registered Nurse & Certified Nurse Injector, Sarah
Sarah, our Registered Nurse and Certified Nurse Injector is an invaluable member of our team. She plays a pivotal role in patient education and facilitating patient care throughout the entire surgical process, both before and after surgery. She is a wonderful resource for patients and is always eager to answer questions.
During Laser Assisted Smartlipo, performed onsite by Dr. Eliopoulos, Sarah helps to ensure the highest level of care is provided before, during, after the procedure, and is always a calming force for our patients. As a Certified Nurse Injector of Botox Cosmetic, Injectable Fillers, and Kybella, Sarah's aesthetic eye and gentle touch are what set her apart and patients love their natural and more youthful results.
Registered Nurse & Certified Nurse Injector, Jenelle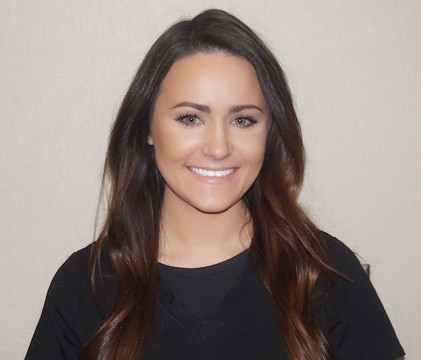 Jenelle is a Registered Nurse with a strong dermatologic skill set that she established in New York City. Her passion for blending art with science inspired the move to NYC so she could master all things beauty. While Jenelle is proficient in delivering a wide range of treatments to her patients, her favorites include CoolSculpting, administering Botox cosmetic and performing laser resurfacing of the skin.
Jenelle completed her Bachelor of Science in Nursing at the University of Tampa in 2010.  Her love for traveling has allowed her to work as a nurse in multiple cities including Tampa, St. Petersburg, San Diego, Boston and New York City. Prior to getting into aesthetics, Jenelle worked in various hospital units including organ transplant and interventional radiology, where she cared for critically ill patients.
Using only cutting-edge technology and the latest innovations in cosmetics, Jenelle has developed a comprehensive understanding of the ever-changing field of aesthetic medicine. Jenelle's personality, determination and careful attention to detail enables her to honor each patient's unique rejuvenation journey, making her a strong asset to our team.
Practice Manager, Lori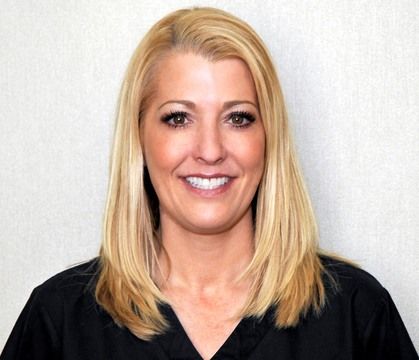 We are so fortunate to have had Lori here at the Center for Plastic Surgery since 2001. As the Practice Manager, Lori is an invaluable member of the team who works diligently behind-the-scenes to keep the office running smoothly for not only the entire office staff, but most of all, for our patients, to provide them with an unparalleled experience here. She is a valuable source of information and has over 20 years experience in patient accounts, medical billing and management. Her dedication and loyalty make her a great advocate to the staff and our patients.