Meet our Plastic Surgery Staff
Patient Coordinator, Ashley Wertman
Ashley, our Surgical Patient Coordinator and Certified Aesthetic Coordinator, has over 9 years of aesthetic experience and extensive medical knowledge of the procedures that Dr. Eliopoulos and our clinical team specialize in.
Ashley prides herself on supporting our patients while building trusting and caring relationships. From your initial phone call, throughout the consultation, up to and through your surgery or treatment you will appreciate her calming demeanor and desire to educate and guide you on your aesthetic journey. She is a warm and welcoming face to new and existing patients and works tirelessly to ensure you feel like part of our plastic surgery family.
Registered Nurse & Certified Nurse Injector, Sarah Eliopoulos
Sarah, our Registered Nurse and Certified Nurse Injector is an invaluable member of our team. She is approaching her 10th year as an Aesthetic Nurse here at the Center for Plastic Surgery. She plays a pivotal role in patient education and facilitating patient care throughout the entire surgical process, both before and after surgery. She is a wonderful resource for patients and is always eager to answer questions.
During Laser Assisted Smartlipo, performed onsite by Dr. Eliopoulos, Sarah helps to ensure the highest level of care is provided before, during, after the procedure, and is always a calming force for our patients. Sarah is a Master Course Certified Nurse Injector of Botox Cosmetic, Injectable Fillers, and Kybella, and she also specializes in the non-surgical feminine wellness treatment, Thermiva. Her aesthetic eye, gentle touch, and warm personality are what set her apart and patients love their natural and more youthful results.
Front Desk Coordinator, Ashley Truong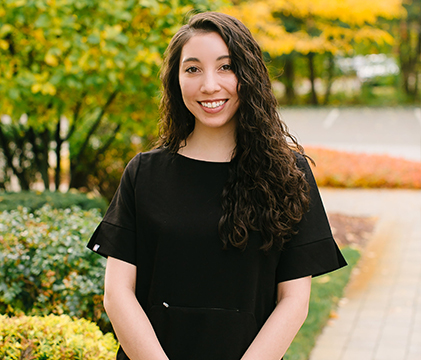 Ashley has joined our team as one of our front desk coordinators and is one of the first faces you will see when coming into the office. She will always greet you with a smile and loves to see patients leave feeling happy and confident. Working in the medical field for 10 years has inspired her to partake in the clinical side of it all. Seeing the impact the providers are able to make on their patients is truly rewarding and keeps her motivated as she continues her journey through nursing school. After graduating in May 2020, Ashley plans to continue schooling to become a Nurse Practitioner.
Ashley continually strives to deliver the best possible service to all our patients and looks forward to progressing forward as a part of the office family.
Front Desk Coordinator, Hannah Langberg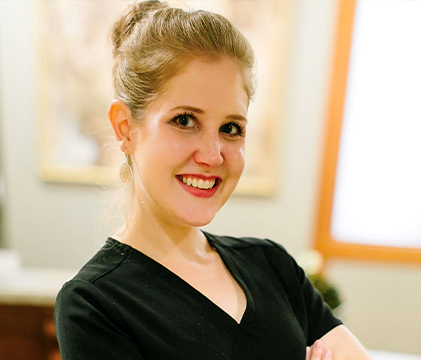 Hannah, one of our Front Desk Coordinators, is one of the first members of the team you will meet when you call or visit our office. She has a passion for skincare and a license in Aesthetics. You will sense that passion when you speak with her, along with her commitment to making you feel comfortable and welcomed. After struggling with cystic acne for years, she understands how important it is to feel confident in your own skin. Whether it is through medical aesthetics or surgical procedures, she loves seeing people carry themselves higher when they feel good about themselves. As soon as she joined Dr. Eliopoulos' team, she knew that she had become a part of something special, and is so proud to work with such talented, driven, and warmhearted people. Outside of the office, Hannah is an Aerialist and dreams of one day competing in the Aerialympics.
Practice Manager, Larry Glass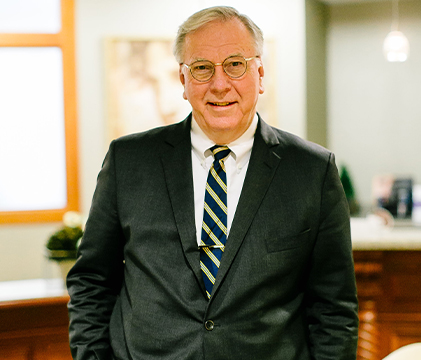 Larry has extensive medical practice leadership experience in numerous clinical settings. He serves as our Practice Manager responsible for all operational matters and patient relations. Larry has a master's degree in Health Management from Boston University.