Meet our Plastic Surgery Staff
Patient Coordinator, Erin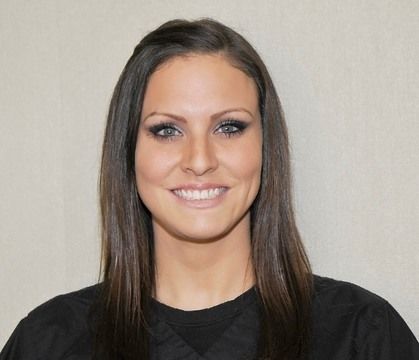 Erin, our Patient Coordinator, has been working here at the Center for Plastic Surgery since 2002. With this wonderful history in our office comes extensive medical knowledge of the procedures that Dr. Eliopoulos and her clinical providers specialize in. Erin prides herself on being there for our patients every step of the way.
From the initial phone call inquiry to the initial consultation visit, she builds trusting and caring relationships with our patients that carry them throughout their experience in the office. She is a familiar contact for patients at their first visit to the office, and should they choose to schedule surgery, Erin will guide them through the entire process.
Erin works effortlessly, always with patience and a smile, to answer any questions or concerns our patients may have at any stage of their treatment. In these ways, Erin continually provides our patients with all of the information and support they may need, to ensure a comfortable and rewarding experience with Dr. Eliopoulos and our staff.
Registered Nurse & Certified Nurse Injector, Sarah
Sarah, our Registered Nurse and Certified Nurse Injector is an invaluable member of our team. She plays a pivotal role in patient education and facilitating patient care throughout the entire surgical process, both before and after surgery. She is a wonderful resource for patients and is always eager to answer questions.
During Laser Assisted Smartlipo, performed onsite by Dr. Eliopoulos, Sarah helps to ensure the highest level of care is provided before, during, after the procedure, and is always a calming force for our patients. As a Certified Nurse Injector of Botox Cosmetic, Injectable Fillers, and Kybella, Sarah's aesthetic eye and gentle touch are what set her apart and patients love their natural and more youthful results.