Laser Skin Resurfacing
Reveal Revitalized Skin with Laser Skin Resurfacing
Are you interested in revitalizing your skin? Are you unhappy with your skin's texture, or wrinkles, or acne scarring, or stretch marks? Have you wondered if there was a way to optimize the appearance of a surgical scar or improve the appearance of a traumatic scar? Because these are such common concerns, we are excited to be able to offer some highly effective laser resurfacing treatments for these problems.
Laser Skin Resurfacing
Multiple treatment sessions with skin resurfacing laser treatments are recommended depending on the clinical situation, in order to achieve the desired results, which occur over a several month process. Looking for laser skin resurfacing? Contact Dr. Eliopoulos to set up a consultation at her Chelmsford Center for Plastic Surgery, serving upper Massachusetts and lower New Hampshire. Dr. Eliopoulos is dedicated to delivering the best laser skin resurfacing Chelmsford has to offer.
What is non-ablative fractional laser resurfacing?
This laser sends laser energy in columns deep to the dermis of the skin, while leaving the most superficial layer of the skin, the stratum corneum, intact. By treating deeper, and by leaving islands of untouched skin around these columns of treated skin, the procedure is much safer and allows a quicker healing process compared to a traditional ablative skin resurfacing that requires some post treatment wound care. In general, these treatments have shorter downtime which is ideal if someone cannot afford the slightly longer downtime of an ablative laser resurfacing.
Our ICON 1540 is highly effective for anti-aging and facial revitalization and one may need only 3 treatments spaced about 1 month apart. This laser is also phenomenal for the treatment of scars, such as acne scars, surgical or traumatic scars, and yes…stretch marks! While no laser can completely eradicate scars or stretch marks, this treatment can dramatically improve their appearance. Typically 3 to 6 treatments may be needed. Often, for our surgical patients interested in optimizing the appearance of their surgical scars, we recommend a scar protocol of 3 laser treatments spaced one month apart beginning about 1 month out from surgery. Certainly every patient's clinical situation is different and Dr. Eliopoulos and her team can help guide you and determine if this laser is a good treatment for you.
What is the 1540 fractional laser treatment like?
Typically this laser resurfacing needs no sedation and no topical anesthetic. But if needed, a topical anesthetic numbing cream can be applied if a larger area is being treated. After facial treatments, patients can anticipate some pinkness and a bit of swelling, which typically resolves in a few days. Also, after a day or so, one may notice a "bronzed or tanned" look to the skin which also resolves after a few days. Sunblock is a must and makeup may be applied at any time.
UltraPulse Total FX Fractional CO2 Laser Resurfacing
While skin treatments such as the IPL Photofacial and the ICON 1540 may require several appointments to achieve optimal results, the UltraPulse fractional laser system dramatically reduces signs of aging with a single treatment. This state-of-the-art laser treatment improves the tone and texture of the skin while stimulating new collagen production. Patients emerge from treatment with smoother, healthier, remarkably younger-looking skin. If you are able to have a bit more healing time and are ready to experience incredible results with laser skin resurfacing, contact the Center for Plastic Surgery in Chelmsford, Massachusetts today!
What to Expect in a Consultation
Dr. Dina Eliopoulos has nearly 2 decades of experience as a board-certified plastic surgeon, with a reputation for dedication, surgical excellence, and professionalism. The purpose of her consultation is not to "convince you" to undergo a procedure, but to learn about your goals and educate you on your surgical options.
Schedule a Consultation Today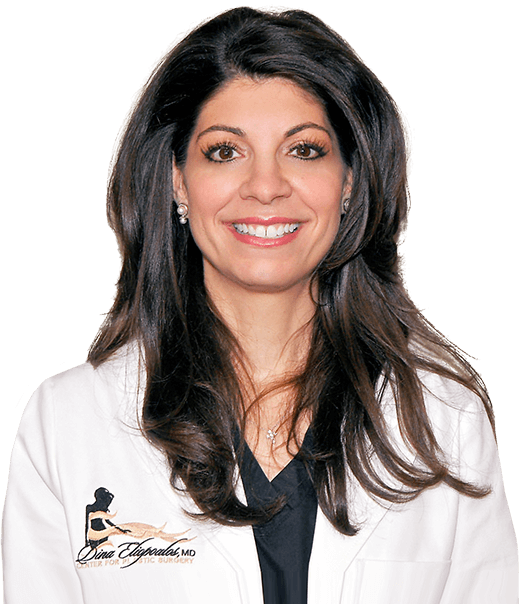 "I was a little worried about the laser treatment at first, but she was so professional and put me right at ease! Dr. Eliopoulos and her staff are just awesome and I can't say enough about them and my skin treatments. I recently had to attend a function and I cannot begin to tell you how many people said that my skin was absolutely glowing and asked me what was I using or doing." DER, Age: 49, Account Manager, N. Reading, MA
What Is UltraPulse Total FX?
UltraPulse Total FX is a fractional CO2 laser skin resurfacing treatment that uses a narrow carbon dioxide laser microbeam to target the deeper layers of the skin, eliminating signs of aging and stimulating new collagen production. By targeting a "fraction" of the skin and leaving bridges of untreated skin, the procedure is safer and allows for shorter recovery time compared to traditional fully ablative CO2 resurfacing. The two procedures commonly performed with the UltraPulse laser are referred to as Deep FX and Active FX. Total FX refers to the combination of both treatments, for the most comprehensive laser skin resurfacing experience possible.
Deep FX
The system's fractional narrow microbeam targets columns of tissue deep within the dermis to stimulate new collagen production. What sets the UltraPulse system apart from traditional laser skin resurfacing treatments is its narrow microbeam, which allows for the removal of selected columns of tissue rather than the entire superficial layer of skin. Because the UltraPulse system leaves more skin untouched, healing time is reduced and side effects are minimized.
Active FX
The Active FX treatment targets the surface layers of skin to tighten areas of laxity and diminish fine lines, wrinkles, and other signs of aging. With just one appointment, Dr. Dina Eliopoulos can effectively treat:
Fine lines
Wrinkles
Texture irregularities
Scarring
Irregular pigmentation
Sun damage
Following treatment and healing, skin will be noticeably smoother and younger-looking with a more balanced tone and texture.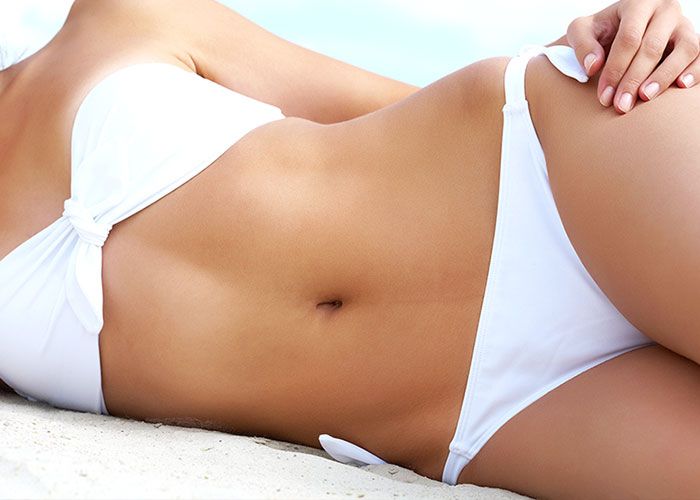 The UltraPulse Laser Skin Resurfacing Procedure
When you choose laser skin resurfacing at Dr. Eliopoulos' Chelmsford practice, you will meet not only with the doctor, but with a highly trained nurse who will help determine your course of treatment. Because certain skin types may require conditioning prior to the UltraPulse Total FX procedure, this preliminary evaluation is an important step in your treatment.
On the day of the procedure you will be given an oral sedative to help you relax, additionally before you begin laser skin resurfacing Chelmsford plastic surgeon Dr. Eliopoulos will apply numbing cream to the area being treated to further ensure your comfort. The entire procedure lasts approximately 30 to 40 minutes, during which laser energy effectively removes damaged skin, corrects surface irregularities, and stimulates collagen production.
Recovery and Results
Chelmsford Laser Skin Resurfacing patients often find that their faces feel warm immediately after the UltraPulse Total FX procedure. This is a normal sensation, and should subside within one hour. It is expected that your skin will appear red for approximately a week after treatment, during which a gentle cleansing and moisturizing ritual should be used help with the healing process.
After one week, you will be able to apply makeup and sunblock. After your skin has healed, the results of your laser skin resurfacing treatment will be visible, and will continue to improve over the next six months. Dr. Eliopoulos will monitor your recovery every step of the way, and will recommend skin care products designed to enhance the results of your UltraPulse Total FX treatment.
Learn More about Laser Skin Resurfacing
If you would like to improve scars, stretch marks, eliminate fine lines, wrinkles, and other signs of aging, Dr. Eliopoulos's team can help! Achieve revitalized, younger-looking skin with fractional laser resurfacing at the Center for Plastic Surgery in Chelmsford, Massachusetts. Contact us today to schedule a personal consultation.