Microneedling
Reduce Scarring, Blemishes, and Wrinkles with Non-Surgical Microneedling
Improving skin texture and reducing the appearance of scars, fine lines, and other facial blemishes can dramatically improve your appearance. Dr. Dina Eliopoulos can help you achieve smoother, younger-looking skin with non-surgical microneedling results at her Chelmsford, MA, practice.
Microneedling for Acne Scars
Microneedling, also referred to as Fractional Collagen Induction Therapy, is a non-surgical skin treatment that is performed with a handheld device. At the Center for Plastic Surgery, we use the advanced Réjuvapen system for our microneedling treatments. The tip of the pen has 9 tiny surgical grade stainless steel needles, which are movable. This cost-effective treatment is a great alternative to more invasive techniques, and can be repeated multiple times for optimal results.
The Microneedling Procedure
With advanced Réjuvapen microneedling treatments, the appearance of your skin can be significantly improved. As our Esthetician applies the Réjuvapen over the treatment areas, these needles move up and down to make thousands of microscopic channels in the skin, targeting the deeper levels of the skin. These micro channels also provide a passage for topical skin treatments deep into the dermis for more significant effects. This treatment stimulates the body's natural healing response. As your body responds to these micro-injuries, it naturally begins to repair itself by increasing collagen and elastin in the skin.
By treating a "fraction" of the skin at a deeper level, rather than just at the skin surface, recovery time is reduced and safety is increased. The result is smoother, more uniform looking skin. Microneedling can be used to treat a variety of imperfections. It has been shown to minimize the appearance of scarring caused by acne and stimulates tissue regeneration. Not only can this treatment be used on the face and neck, but also other areas of the body, including the arms, hands, legs, abdomen, and back.
The Treatment Process
We will begin by thoroughly cleaning your skin and may apply a numbing cream to lessen the possibility of any discomfort. We will also apply a serum that can enter your skin more effectively during treatment through the tiny micro channels created. Réjuvapen provides a specialized serum with growth factors that can increase your body's natural ability to rebuild stronger, younger skin cells. After applying the growth factor serum, our Esthetician will gently move the handheld device across your skin as the skin is pulled taught. You should experience minimal discomfort, if any, similar to a mild pinching or tingling sensation. Once the treatment is completed, we will apply a specialized topical solution to help hydrate and protect your skin and promote proper healing. We will also provide you with a custom recovery kit to help you achieve optimal results.
What to Expect in a Consultation
Dr. Dina Eliopoulos has nearly 2 decades of experience as a board-certified plastic surgeon, with a reputation for dedication, surgical excellence, and professionalism. The purpose of her consultation is not to "convince you" to undergo a procedure, but to learn about your goals and educate you on your surgical options.
Schedule a Consultation Today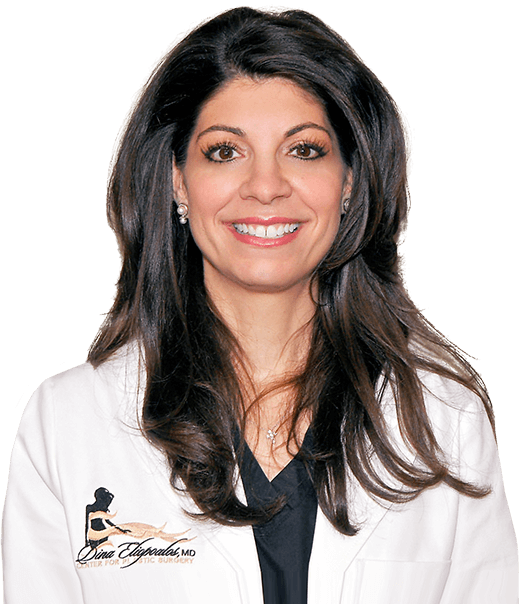 "Written words cannot get across how amazing Dr. Eliopoulos is. She is kind, caring, and a real perfectionist. She is all about the patient's experience and expectations. She has plenty of before and after pictures of her procedures. I am so happy with my results. Pretty amazing in my personal opinion. She changed my life." Massachusetts Patient
Medspa Before & After Photos
See Dr. Eliopoulos' medspa before and after results. It is important to look at before and after images to get an idea of what can be achieved with a surgery and to help guide the process with the doctor.
Benefits of Microneedling
Microneedling can be used to treat a variety of imperfections, and has been shown to:
Rejuvenate skin, tighten and firm
Minimize the appearance of various forms of scarring
Reduce acne and acne scarring
Stimulate tissue regeneration
Reduce the appearance of fine lines and moderate wrinkles
Minimize the size of pores
Improve the appearance of stretch marks
Improve all skin types and skin tones
Bring topical treatments to the deeper layers of skin without the need for extensive exfoliation
For more serious skin concerns, patients may also be interested in learning more about our various skin and laser treatments.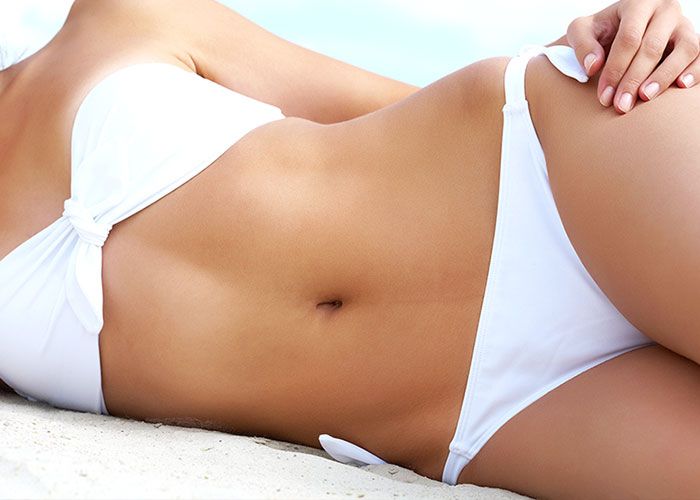 What Makes Réjuvapen Treatment Better?
Réjuvapen treatment uses a range of needle penetration depths and speeds to accomplish your specific goals. In this way, your treatment can be tailored for each specific area of the face or body. For example, longer needle depth of penetration can be used in order to reach deeper into the dermis to address more aggressive scarring or cosmetic blemishes or thicker skin. This system also uses sterile needles, which are not reused, as with procedures that use rollers. The Réjuvapen needles penetrate the skin vertically in a more controlled fashion without risk of bending, to easily penetrate tissue, unlike a roller device which enters the skin at different angles potentially causing more epidermal damage, more limited penetration of needles, and bending of needles. With specialized growth factors, advanced cleansers, creams and sunscreens, you can continue to enhance and maintain your skin's refreshed appearance.
Achieve More Radiant Skin Today
If you would like to turn back the hands of time, and achieve more stunning skin, a microneedling treatment may be right for you. To learn more and to schedule a consultation, please contact us today.