Chemical Peels
Get Your Peel On And Start Glowing
As the skin ages, both chronologically and with sun damage and photoaging, the outermost layer of our skin (composed of dead skin cells) adheres for a longer period of time and becomes a thicker layer. This imparts dryness, toughness, and a yellow dull coloration to the skin. A facial chemical peel is a great option for skin rejuvenation.
Please view Dr. Eliopoulos' facial chemical peel before and after results. These are actual patients.
Facial Chemical Peel Chelmsford, Massachusetts
Facial peels work by loosening the "glue" that binds the dead skin cells together at this outermost layer of your skin. Dr. Eliopoulos strives to give you the best chemical peel Chelmsford has to offer, this will achieve a more uniform exfoliation than what occurs naturally. This exfoliation of dead skin cells exposes the healthier skin cells below, increases the rate of new skin cell turnover, and stimulates production of collagen and elastin.
Types of Facial Peels
There are many different types of peels with different depths of exfoliation. During the consultation for a chemical peel Chelmsford plastic surgeron Dr. Eliopoulos or one of the Medical Estheticians at the Center for Plastic Surgery, will help you determine which of the following peels may be best for you to achieve your skin care goals.
NEO•PEEL
NEO•PEEL is the latest dimension in superficial peels. It combines glycolic acid with skin brightening agents to help minimize the appearance of fine lines and wrinkles, dark spots, uneven skin tone and texture, as well as skin roughness and surface irregularities. Following a consultation with our Master Esthetician, a series of 4 to 6 peels approximately every 2 weeks is recommended. Improvement in skin tone and texture may be visible following one peel but more pronounced results require 4 to 6 peels.
NEO•PEEL is suitable for individuals undergoing a first-time chemical peel, or for individuals looking for a gentle superficial peel. It's also an excellent option for teens trying to improve their acne, and there is little to no downtime. Some redness and other discomfort may occur immediately following the peel. Minimal flaking and/or peeling may occur several days after receiving the peel. Sunscreen is a must! Limit sun exposure and use an SPF 30 or higher sunblock for 2 weeks following the peel.
Vi Peel
This procedure helps improve the tone, texture and clarity of the skin, and it can diminish the appearance of skin discoloration. It helps reduce the appearance of pore size, softens the appearance of fine lines and wrinkles, purifies acneic skin conditions by reducing inflammation, post-inflammatory marks, bacteria and excessive cell build-up, and stimulates fibroblast activity, increasing collagen and elastin production for firmer skin.
What to Expect in a Consultation
Dr. Dina Eliopoulos has nearly 2 decades of experience as a board-certified plastic surgeon, with a reputation for dedication, surgical excellence, and professionalism. The purpose of her consultation is not to "convince you" to undergo a procedure, but to learn about your goals and educate you on your surgical options.
Schedule a Consultation Today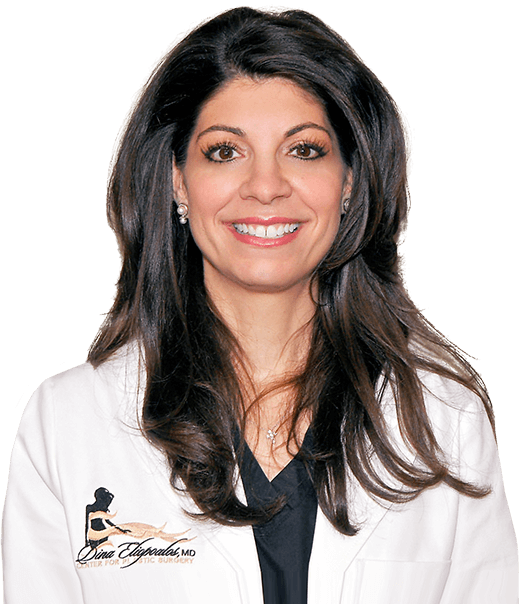 "Dr. Eliopoulos is one of most caring doctors I've ever been to. She spends a great amount of time with you before and after surgery. She truly takes the time to really listen and understand what your wants and goals are of the surgery desired. Dina goes into much detail about what you should expect, what her thoughts are and what she thinks is best and what will make you look best." Massachusetts Patient
Facial Chemical Peel Before & After Photos
See Dr. Eliopoulos' facial chemical peel before and after results. It is important to look at before and after images to get an idea of what can be achieved with the procedure and to help guide the process with the doctor.
Rejuvenize Peel
A superficial peel that penetrates into the deeper layers of the epidermis and produces the most exfoliation. Most Chelmsford Chemical Peel patients should expect to peel for about 5-7 days. The formulation includes a unique blend of peeling agents: alpha-hydroxy acids, beta-hydroxy acids, resorcinol and retinoic acid. This peel is indicated for patients with moderate to severe skin conditions including sun damage, lines and wrinkles, acne, acne scarring and melasma. Results can be seen after just one peel with full results after a series of three treatments, which are performed once every 4-6 weeks.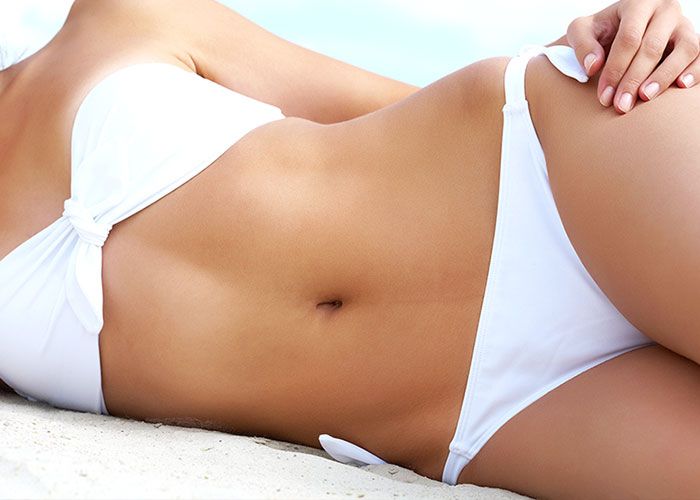 Vitalize Peel
This chemical peel utilizes lactic acid, resorcinol, salicylic acid and retinoic acid in a unique blend to provide a strong but gentle treatment appropriate for all skin types. The Vitalize peel has been clinically proven to reduce visible signs of aging. You will notice an improvement in skin texture and tone, lessening of fine lines, and a healthier, more youthful appearance. There is little or no down time. Most patients will experience mild flaking of the skin starting approximately three days after the peel, and this will continue for approximately three days. For optimal results, this peel is done in a series of six peels, done once every 2-3 weeks by our Medical Esthetician.