Vaginal Rejuvenation Boston
ThermiVa Treatment
Dr. Dina Eliopoulos often hears from her patients that their Plastic Surgery procedure has improved their self-confidence and their relationships. She is happy to add ThermiVa Vaginal Rejuvenation to the list of treatments offered here at the Center for Plastic Surgery to improve feminine wellness.
ThermiVa Vaginal Rejuvenation in Boston
While this can be a private subject to talk about, Dr. Dina Eliopoulos believes vaginal rejuvenation is an important factor in women's health, and women should feel empowered to ask questions and learn about their options.
What is ThermiVa?
Many women experience excessive relaxation of the vaginal muscles as a result of pregnancy and the natural aging process. This can result in dissatisfaction with the appearance of the labia and diminished sexual sensation. It can even result in urinary leaking under the stress of coughing or exercising.
Fortunately, ThermiVa Vaginal Rejuvenation, performed at the Center for Plastic Surgery in the Boston area is a non-surgical, pain-free treatment to enhance appearance and sensation. We strive to deliver the best vaginal rejuvenation Boston has to offer. Unlike traditional surgical procedures, the ThermiVa treatment system uses controlled radiofrequency waves to tighten the labia and vaginal canal, without the need for surgery. If you would like to learn more about how this sophisticated technology can benefit you, please contact our practice and schedule a consultation with our staff.
Candidacy for ThermiVa Vaginal Rejuvenation
Almost any woman in good health who desires vaginal rejuvenation can be a candidate for this procedure. We commonly recommend ThermiVa treatment to patients who:
Are dissatisfied with the appearance of their labia and would like a more youthful and refreshed appearance
Have difficulty reaching orgasm, or otherwise experience sexual dissatisfaction
Have urinary incontinence
Suffer from pelvic prolapse, including a displaced bladder or rectum
Experience vaginal dryness and loss of vaginal tone, often after menopause
Wish to correct vaginal laxity, after pregnancy and childbirth
Patients who have undergone ThermiVa treatment report experiencing reduced discomfort associated with relaxed vaginal muscles. They also report increased sexual confidence due to an improved appearance and greater satisfaction. Our discreet and thorough consultation process will help determine if this treatment is right for you.
What to Expect in a Consultation
Dr. Dina Eliopoulos has nearly 2 decades of experience as a board-certified plastic surgeon, with a reputation for dedication, surgical excellence, and professionalism. The purpose of her consultation is not to "convince you" to undergo a procedure, but to learn about your goals and educate you on your surgical options.
Schedule a Consultation Today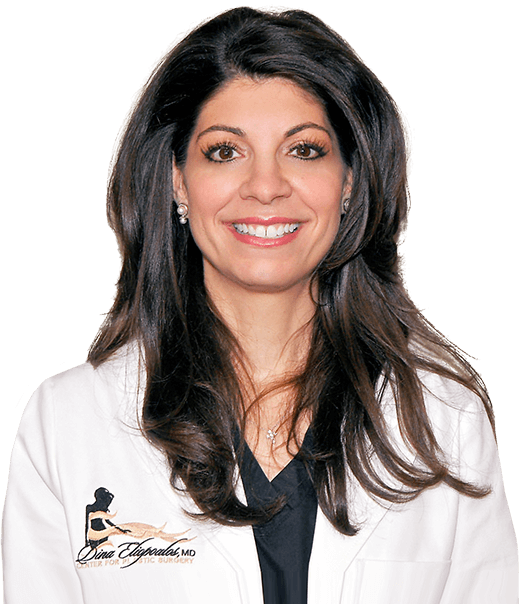 "When I heard Dr. Eliopoulos was now a Thermiva provider I decided to give it a try. Megi was so patient and knowledgable. My husband and I are very happy with the change in appearance and moisture." Massachusetts Patient
Vaginal Rejuvenation Before & After Photos
See Dr. Eliopoulos' vaginal rejuvenation before and after results. It is important to look at beforeand after images to get an idea of what can be achieved with a surgery and to help guide the process with the doctor.
The ThermiVa System Technology
Radiofrequency technology has been used for skin tightening treatments for years. The ThermiVa system uses controlled, therapeutic radiofrequency to tighten tissue in the labia and vaginal canal. ThermiVa treatments are safe, effective and painless, and they require no downtime at all. Radiofrequency tightens tissue by delivering gentle, targeted thermal energy in a highly controlled manner. This treatment also encourages collagen production, and it can aid in the healing nerves and tissue. The ThermiVa procedure can be performed just six weeks after giving childbirth.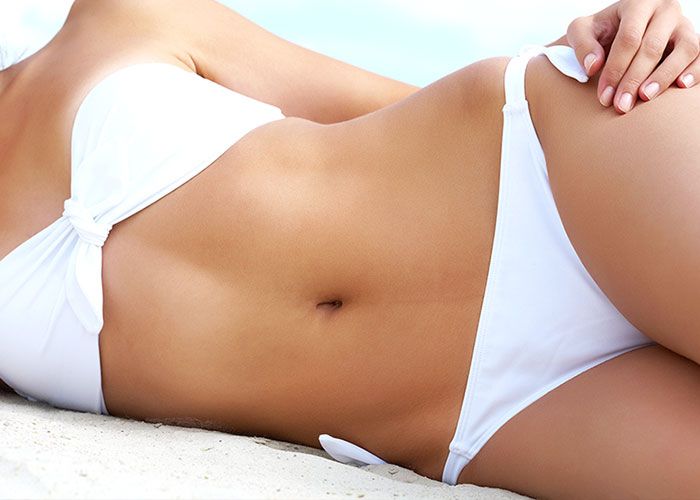 What to Expect from the Procedure
Each treatment session takes about 30 minutes. A nurse will apply the small hand piece of the ThermiVa system to the treatment area, and it will deliver gentle radiofrequency waves to tighten the tissue. Unlike other treatments, the ThermiVa system can treat the vaginal canal as well as the labia. You may expect to feel a warm sensation without any discomfort or pain.
There is NO DOWNTIME and Boston vaginal rejuvenation patients can resume their normal daily activities immediately after treatment, including sexual relations that same evening. Patients will often start to see some noticeable changes soon after their first treatment. The best results are often achieved by undergoing three treatments, each one month apart over the course of several months. Final results can last for approximately nine months to one year. We recommend yearly follow-up to maintain your results.
Schedule a ThermiVa Consultation
If you are dissatisfied with the appearance of your labia, or if you are suffering from urinary leaking or urgency, or from sexual dissatisfaction related to relaxed vaginal muscles, or decreased vaginal moisture and sensitivity, please contact our practice for one of the best thermiva vaginal rejuvenation Boston has to offer. During a one-on-one consultation, we can determine if the ThermiVa treatment is right for you.