Coolsculpting Boston
CoolSculpting Reduces Fat without Surgery
Despite efforts to achieve physical fitness and maintain a healthy diet, many individuals are unable to shed stubborn excess fat in the midsection. Pregnancy, weight fluctuation, heredity, and aging can all contribute to the accumulation of fat in the abdominal region, which can leave the midsection loose, sagging, and undefined.
Please view Dr. Eliopoulos' Coolsculpting before and after results. These are actual patients.
CoolSculpting in the Boston Area
Boston men and women like you want to look their best. If you are seeking a gentle and effective way to enhance your figure and achieve aesthetic balance with no downtime, CoolSculpting could be the solution you have been seeking.
The CoolSculpting Procedure
CoolSculpting is a groundbreaking clinically proven non-surgical treatment used to remove stubborn pockets of fat from the abdomen, flanks, thighs, and more in a safe, non-invasive manner. Dr. Dina Eliopoulos uses this advanced FDA Approved technology to freeze and eliminate fat cells to help patients shed unwanted bulk that can still remain after regular diet and exercise. To learn more about CoolSculpting at our Chelmsford office, contact us today.
Innovative Technology
CoolSculpting has helped over a million patients achieve amazing results without surgery through the power of Cryolipolysis. This technique delivers cold temperatures above the skin to reach fatty tissues beneath. Fat cells crystallize at a slightly warmer temperature than skin, nerves, or muscle. With CoolSculpting, the temperature is regulated and precisely maintained at a level that only freezes fat cells, while other tissues remain undisturbed. Once frozen, the fat cells gradually break down and naturally become expelled from the body over time, resulting in gradual fat layer reduction.
Determining Your Candidacy
CoolSculpting is ideal for both men and women. However, patients should understand that CoolSculpting is not designed to achieve significant weight loss or eliminate excessive amounts of fatty tissue. Rather, CoolSculpting candidates are typically those who lead healthy, active lifestyles. Even with proper diet and regular exercise, our bodies can retain fat in certain areas. CoolSculpting helps these candidates by reducing stubborn fat deposits and enhancing their figures.
Every patient is unique, which is why we recommend a comprehensive and customized procedure plan as part of your initial consultation. During your consultation, we will review the CoolSculpting process in detail, identify areas that can be potentially improved, and explain the results you can expect.
- Contraindications:
Patients with any of the following contraindications should not be treated with CoolSculpting®:
Cryoglobulinemia
Paroxysmal cold hemoglobinuria
Cold agglutinin disease
What to Expect in a Consultation
Dr. Dina Eliopoulos has nearly 2 decades of experience as a board-certified plastic surgeon, with a reputation for dedication, surgical excellence, and professionalism. The purpose of her consultation is not to "convince you" to undergo a procedure, but to learn about your goals and educate you on your surgical options.
Schedule a Consultation Today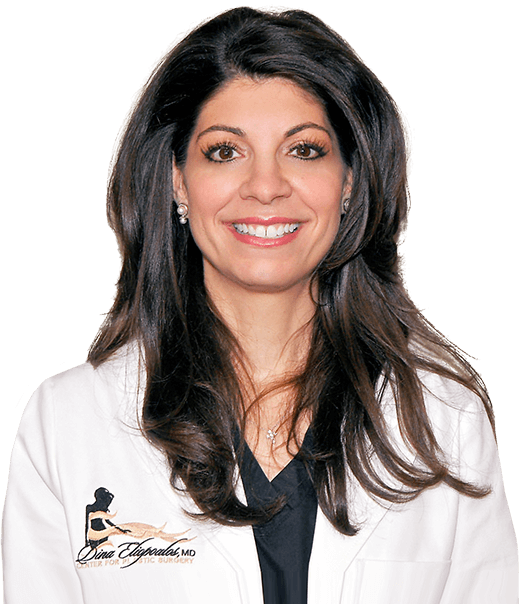 "I had stubborn fat that made me feel miserable with a low self esteem. The treatments I received made me see life on a better side. I certainly gained my self esteem back. The positive attitude of the personnel at Dr. Eliopoulos's office was very helpful to me. Finally, the results are terrific and I am totally happy with what I see in the mirror." JD, Age: 61, Nashua
CoolSculpting Before & After Photos
See Dr. Eliopoulos' CoolSculpting before and after results. It is important to look at before and after images to get an idea of what can be achieved with a surgery and to help guide the process with the doctor.
CoolSculpting Procedure and Results
During CoolSculpting treatment, a non-invasive cooling applicator is applied to an area of pinchable fat. Patients are seated comfortably, so they can read, watch movies, or even sleep during the procedure.
The applicator delivers precisely controlled cooling to the treatment area to specifically target fat while leaving surface skin and other surrounding tissue unaffected. Once frozen, your fat cells will experience apoptosis, a natural process of cell death. After these dead fat cells are transferred to the lymphatic system, they will eventually be expelled from the body. Using the body's natural elimination process, CoolSculpting helps patients contour their bodies without the use of a scalpel or liposuction.
Once your CoolSculpting procedure is complete, you can resume regular activity, including work and exercise without any stitches or scarring. There is a very minimal risk due to the non-invasive nature of CoolSculpting. In the weeks following treatment, you may experience some redness, swelling, or slight bruising around the treatment areas. You will begin to notice the slimming effects of CoolSculpting within three to eight weeks. Your final results will usually become fully apparent within four to five months of treatment. Patients can expect to see a noticeable reduction in the treated area, an average of 20-23%. Additional treatment in the same or multiple areas may help enhance the desired aesthetic effect. A single application of CoolSculpting takes as little as 35 minutes.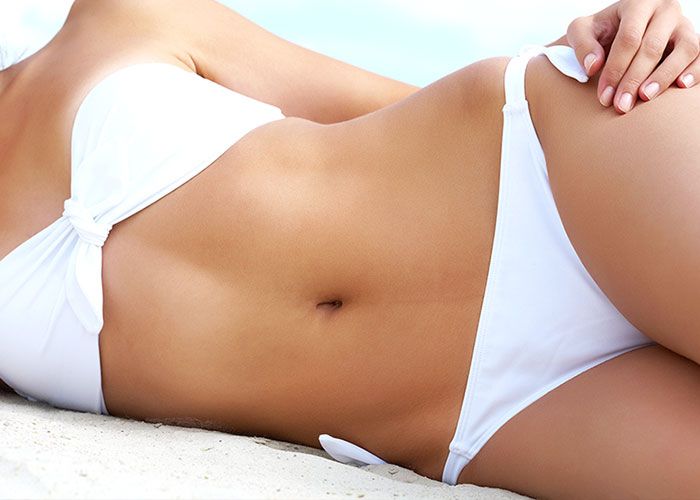 CoolSculpting Cost? Contact Us
Many Boston area residents want to know how much CoolSculpting costs — and we'll be happy to tell you! Every patient is different, and so to get your questions answered about the cost of CoolSculpting in Boston, please contact us so we can give you personalized pricing.
Dr. Eliopoulos is committed to providing the best CoolSculpting Boston has to offer. Also with multiple safe and effective alternative options for fat removal, depending on your circumstances and goals. Whether through surgical options like traditional liposuction and Smartlipo or a non-surgical option like CoolSculpting, we can help you achieve the more sculpted look you've been looking for. To learn more about Boston CoolSculpting opportunities and its unique advantages, schedule a consultation here at the Center for Plastic Surgery today.