Breast Augmentation
Is Natural-Looking Breast Augmentation Right for You?
Most New Hampshire women have areas of the body that they would like to improve. A common complaint that women have is the size of their breasts. Women who have naturally small breasts or those who have lost volume due to pregnancy or weight loss may feel self-conscious about their appearance.
Please view Dr. Eliopoulos' breast augmentation before and after results. These are actual patients.
Breast Augmentation New Hampshire Women Can Trust
Looking for breast augmentation NH residents? Dr. Dina A. Eliopoulos, a leading Chelmsford plastic surgeon, offers breast augmentation surgery to women who are looking to increase the size and/or improve the shape of their breasts.
New Hampshire Women Demand the Best
Video: Breast Augmentation
Everyone wants to look their best in New Hampshire. This land of natural beauty, with its rivers, lakes, valleys and mountains, is the perfect place to showcase and enhance your own natural beauty. It's easier than ever to look the way you've always wanted to, with breast augmentation New Hampshire natives can trust.
Enlarge
View All
Dr. Eliopoulos wants her patients to obtain their personal goals for the appearance of their body so she will involve you in all aspects of the surgery and discuss with you the surgical options available for breast augmentation.
The doctor understands that each patient is unique, which is why no breast augmentation is exactly the same. She will address many aspects of breast augmentation New Hampshire patients often have questions about, including:
Implant Size
The first decision that a patient will make in regards to breast augmentation is the size of the implant. Dr. Eliopoulos will listen to your desires and advise you on the best implant size. In addition, Dr. Eliopoulos will temporarily place implant sizers during the breast augmentation surgery to determine what size implant provides symmetry and the desired fullness.
Implant Type
Implants are silicone shells filled with a solution. Implants can be filled with either sterile salt water (saline) or a plastic gel (silicone). Many women believe that silicone implants feel more like natural breasts. Dr. Eliopoulos can help you determine the best type of implant for you.
Surgical Incision
There are different incisions that can be made during breast augmentation surgery. Typically an incision will be made at either the base of the breast or along the lower edge of the areola. Where the incision is made will depend on your body, the type of implant being used, and the size of the implant.
Implant Placement
The breast implant can be placed either above or below the chest muscle. The best placement for your implant may depend on how much breast tissue you have to cover the implant. Dr. Eliopoulos can discuss implant placement with you and determine your best option.
With Dr. Eliopoulos' expertise you can be assured that each surgical option will be selected with your unique desires and needs in mind.
What to Expect in a Consultation
Dr. Dina Eliopoulos has nearly 2 decades of experience as a board-certified plastic surgeon, with a reputation for dedication, surgical excellence, and professionalism. The purpose of her consultation is not to "convince you" to undergo a procedure, but to learn about your goals and educate you on your surgical options.
Schedule a Consultation Today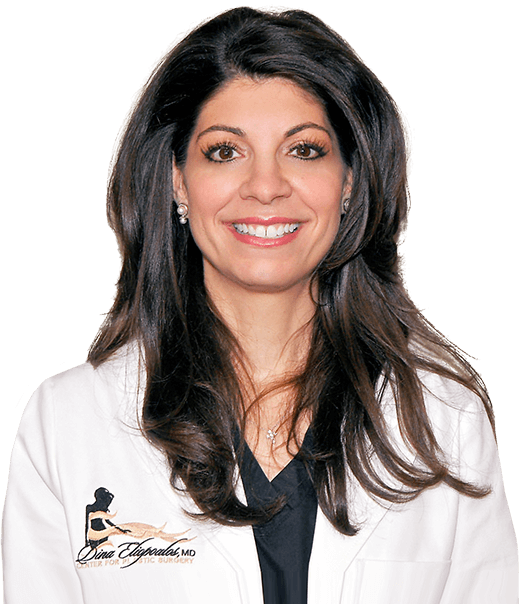 "Dr. Eliopoulos and her staff have done an extraordinary job in making me feel comfortable with the procedure as well as helping me with my self confidence. I am so happy with the results—they look very natural and proportionate, and I feel like I was born with them! Choosing Dr. Eliopoulos was well worth the three hour drive to Chelmsford, MA. A really nice experience from consultation to one year post op!" Age: 25, Real Estate Agent, VT
Alternatives to Breast Augmentation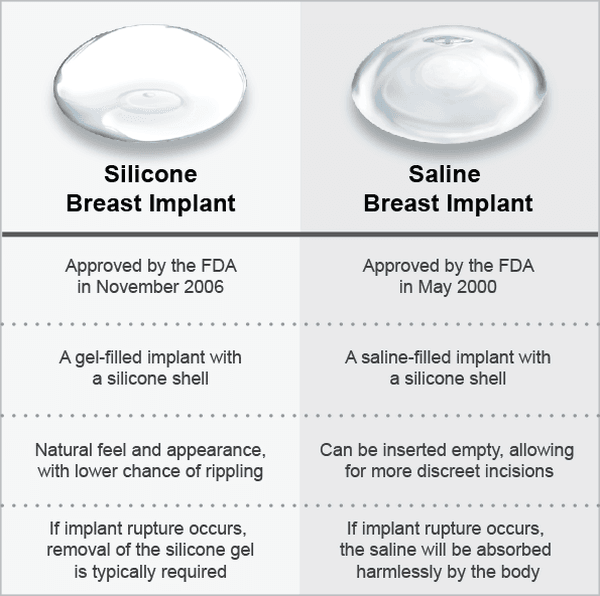 Some patients may be looking to improve the appearance of their breast without increasing the volume. For our patients in Chelmsford breast surgery is available to "lift" the breasts (with a breast lift or mastopexy) or reduce the size of the breasts through breast reduction surgery. Whatever your areas of concern may be, Dr. Eliopoulos can help you achieve the appearance you desire for your breasts.
Schedule a Consultation
We want to help you reach your aesthetic goals. Dr. Dina A. Eliopoulos offers subtle and natural looking enhancements to leave you feeling confident in your appearance. Schedule a consultation today to learn more about the breast surgery options we have available.
About Breast Augmentation Surgery
First, some of the basics. Breast augmentation surgery involves the placement of breast implants in order to increase the size and alter the shape of the breasts. The breast implants come in many different shapes, sizes, and compositions to meet the patient's needs, and incision method will be determined by these choices.
What to Expect Immediately After Surgery
Immediately after undergoing breast augmentation, patient will often feel tired and groggy. This is natural and part of the healing process after undergoing any sort of surgery. What's most important is that you get a lot of rest and follow your doctor's instructions to the letter. Any discomfort experienced can be managed through careful use of medication.
Breast Augmentation Before & After Photos
See Dr. Eliopoulos' breast augmentation before and after results. It is important to look at before and after images to get an idea of what can be achieved with a surgery and to help guide the process with the doctor.
The First Days After Breast Augmentation Surgery
In the first few days, it continues to be important for patients to get good rest and to stay well-hydrated. It helps to have a loved one present for these early days after surgery to run errands or to assist with any urgent needs.
The surgical dressings will usually be removed after a few days and replaced with a surgical bra. Patients should wear this surgical bra as directed by their surgeon and only remove it when they are advised to do so. This will help ensure the best possible healing results.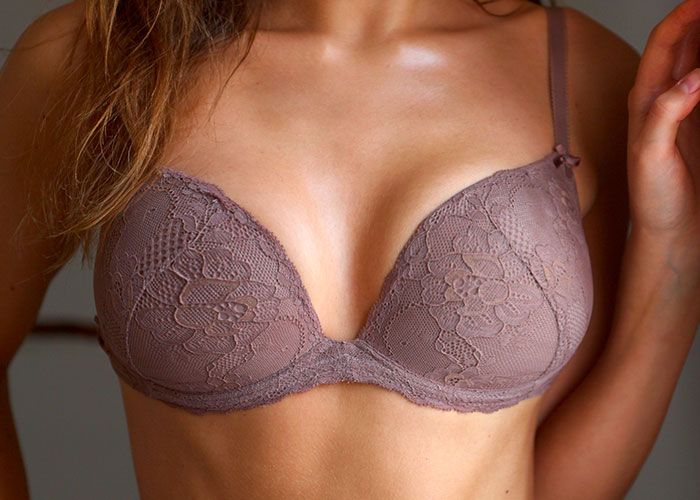 First Weeks After Breast Augmentation Surgery
As patients recover from breast enhancement surgery, they will notice many changes regarding breast sensitivity and nipple sensation. This is all part of the recovery process and natural. And bruising or discomfort should have subsided after a few weeks, and patients will be able to return to work and slowly resume most regular activities at their surgeon's discretion.
Activities to Avoid After While Recovering
Your cosmetic plastic surgeon will often tell you to avoid the following activities:
Strenuous physical activities
Heavy lifting
Sexual activity
Smoking
Alcohol consumption
Taking aspirin or aspirin-type products
What You Can Expect from the Months Ahead
In the months ahead, patients will be back to good health and able to engage in the same activities that they used to prior to surgery. Patients will also notice that any scarring from surgery will have faded over the next few months. The amount and degree of fading will vary from patient to patient, though the results are generally very positive.
Learn More About Breast Augmentation Surgery
For more information about breast augmentation surgery and your many other options for advanced body sculpting and contouring, be sure to contact our Chelmsford cosmetic plastic surgery center today. Our entire team looks forward to meeting you in person and helping you achieve the best possible aesthetic results.