Breaking Down the Cost: Breast Augmentation Surgery
Jul 7, 2015 @ 11:28 AM — by Dina Eliopoulos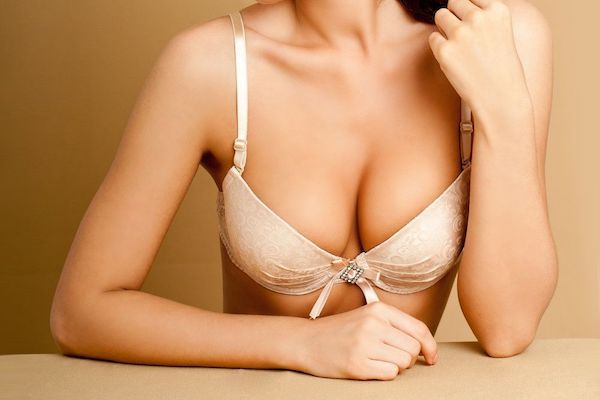 There are so many options available to enhance and improve your overall body contour and appearance, and we are happy to discuss them all at our Chelmsford cosmetic surgery center. Among the most popular options worldwide are cosmetic breast surgery procedures to enlarge and enhance the bustline. Given the popularity of such cosmetic options, let's look at the cost of breast augmentation surgery right now.
The Average Cost of Breast Augmentation Surgery
The average cost of breast augmentation surgery can vary a fair amount based on a number of different factors. Since there is so much variance with regard to the price of breast augmentation surgery, providing a price range or even an average cost for most patients wouldn't necessarily convey the whole picture. It would be much better for patients to understand all of the factors and decisions that go into the surgical process.
With this in mind, we would be more than happy to provide you with a personal price quote as well as a full breakdown of the cost of your surgery.
Factors That Affect the Cost of Breast Augmentation Surgery
Some factors that can affect the cost of breast augmentation surgery include:
The geographic location of the plastic surgery center
The plastic surgeons who work at that particular facility
The complexity of the patient's case
The surgical method used to perform the surgery
Special promotions and discounts unique to an individual practice
Keep in mind that more expensive surgery isn't always a determining factor in overall quality, and you should do research and comparison shop when considering any sort of surgery.
Does health insurance cover breast augmentation surgery?
No.
Breast augmentation surgery is considered an elective procedure and it is very rarely covered by health insurance. The only exception in most cases would be if the procedure is performed for reconstructive purposes in cases of serious injury. Be sure to discuss these matters with your plastic surgeon and insurance provider just in case since circumstances and policies vary.
Monthly Financing and Payment Plans for Breast Augmentation
If the total cost of breast augmentation surgery proves to be too much of a financial burden for an individual or a household, there are monthly financing options to consider to pay for surgery. These monthly financing options operate much like a traditional loan or credit card. Patients will make monthly installment payments, and a reasonable interest rate will apply to the total cost of care.
Helping Patients Make Wise Decisions About Surgery
During your consultation at our practice, we will be sure to go over all of your options for enhancing the size, shape, and overall appearance of your breasts, also going over your options for payment. By considering all of these matters closely, we will help you make decisions with which you can be confident.
Schedule a Consultation for Breast Augmentation Surgery
If you are interested in learning more about breast augmentation surgery and how it can help you have a better body contour and figure, it's important that you contact our cosmetic plastic surgery center today. By meeting with our team, you will get ample information on the surgical process and how it can benefit you.