Breast Lift Techniques and Their Benefits
Jun 5, 2014 @ 09:00 AM — by Dina Eliopoulos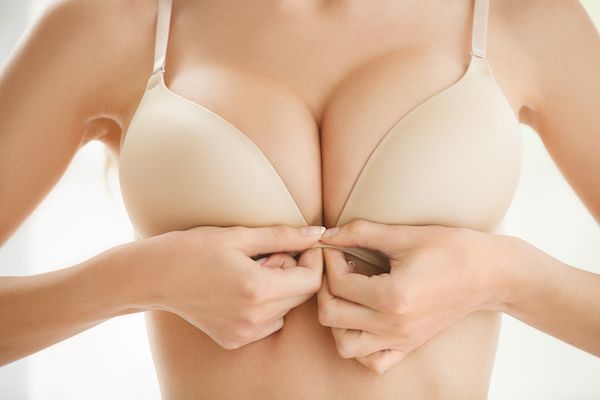 The size and shape of a woman's breasts can have a significant impact on her overall curvature, the clothes she wears, and her body image. While some women desire larger breasts, others may feel that their breasts are already too large or have begun to sag due to several factors. At our Chelmsford plastic surgery clinic, we offer a variety of breast surgery options to help our patients look and feel their best.
A breast lift is just one way to enhance the appearance of breasts, and even within this procedure there are a number of surgical methods that can be performed. Whether you are considering a breast lift alone or combined with an augmentation, note the various techniques that may be utilized for your breast lift surgery.
When Is a Breast Lift Appropriate?
Unlike a breast augmentation or reduction, a lift does not significantly alter breast size. Rather, a lift is intended to improve the shape and position of breasts. Also called a mastoplexy, this procedure is intended to create "perkier" breasts by restoring firmness and raising them into a higher position. In most cases, the nipples are also lifted upward.
Breasts may appear to droop for different reasons. In some cases, pregnancy or weight fluctuation can leave a lasting impact on one's body. Heredity is another important factor, as some breasts are simply more prone to sagging. Even when no immediate factors seem to be at play, gravity will almost certainly have a gradual but imminent effect on the shape of one's breasts. In all of these cases, a breast lift may be a viable option for restoring breasts to their previous, more youthful appearance.
Breast Lift Incision Techniques
Because everyone's breasts are different, as are their goals for treatment, the surgical method may vary slightly among patients. In most cases, one of three incision techniques will be used during surgery, each of which can be highly effective for the right candidate. These include:
An anchor incision: So named for its shape, this incision is the most commonly used breast lift technique. The incision is made around the nipple and extends downward toward the crease of the breast, where it then extends horizontally in both directions, forming an anchor-like appearance. This allows for the greatest amount of lift for patients with especially drooping breasts and inelastic, excess skin.
A lollipop incision: Like the anchor incision, this travels around the nipple and extends downward. However, the incision does not travel horizontally under the breast, resulting in less damage to tissue. Because the surgery is less invasive, patients benefit from an easier recovery and less noticeable scarring, but treatment is limited to patients with mild to moderate sagging.
A donut incision: This incision simply follows the perimeter of the areola, leaving scarring that is very minimal and often unnoticeable. Through the incision, nearby skin can be tightened, the nipple can be slightly repositioned, and the diameter of the areola can be reduced, but the breasts will not be lifted significantly.
Naturally, every patient wishes to achieve the best results through the safest and easiest means possible. By speaking with your surgeon, you can gain a clearer idea of which technique is best suited for you.
Is a Breast Augmentation Also Needed?
If you are unhappy with the shape of your breasts, it is worth considering exactly how you would like to see them improved. When breasts point downward due to age or body type, a lift is often enough to restore them to a preferable position. In instances of post-pregnancy changes, breasts may also appear deflated or asymmetrical, calling for an augmentation as well. For some women, a breast lift is simply a convenient occasion to also have an augmentation. If you have previously considered an augmentation but were unsure if surgery was worth it, a breast lift may be the perfect opportunity to also enhance your breast size at the same time, resulting a single recovery period.
By consulting your surgeon, you can learn exactly whether a breast lift or augmentation will meet your cosmetic goals, or if a combination of the two is most appropriate.
Get Started Today
Your new curves are just a phone call away. Contact us to get more information on our cosmetic procedures or to schedule an appointment with board-certified plastic surgeon Dr. Dina Eliopoulos. Through an in-depth consultation, we'll help you make the right choices for your body.