Breast Reduction Candidates
Jul 25, 2012 @ 07:00 AM — by Dina Eliopoulos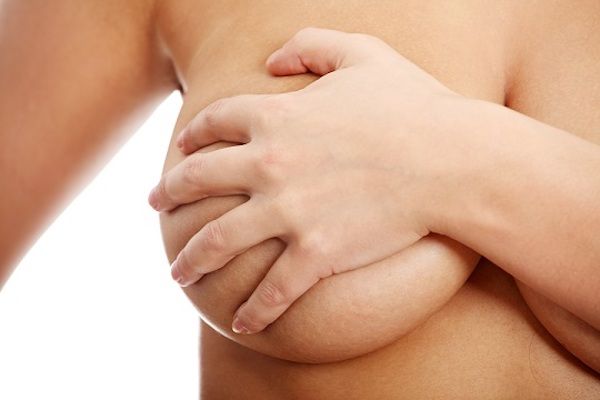 Over the years, many people have come to associate breast surgery with the desire to have larger, fuller breasts, usually through the insertion of breast implants. Many patients, however, turn to Chelmsford plastic surgeon Dina A. Eliopoulos with precisely the opposite request: for a number of reasons, most highly personal, they wish to have smaller breasts. Fortunately, plastic surgery offers an excellent solution for such women in the form of breast reduction. Although some women want to have smaller breasts for cosmetic reasons, breast reduction is often performed to alleviate medical problems. Regardless of a woman's reasons for undergoing the procedure, at our Chelmsford plastic surgery and Med Spa practice, breast reduction is always performed in such a way that patients emerge looking and feeling incredible.
Am I a Good Candidate for Breast Reduction?
Chances are that if you are wondering whether you are a good candidate for breast reduction surgery, you probably are. Most people who are in good general health and aware of the risks associated with any surgical procedure are good candidates for breast reduction. Perhaps most importantly, patients who wish to undergo breast reduction are doing so for their own reasons and not due to any outside pressure. They should be in good mental health and have realistic expectations for the outcome of the procedure. During their initial consultation with Dr. Eliopoulos, patients will be advised of their options and thoroughly screened to ensure that breast reduction is the best course of treatment for them.
You may be an ideal candidate for breast reduction if any, several, or all of the following criteria apply to you:
Your breasts are disproportionately large compared to your body frame
You have difficulty finding clothes that fit properly due to the size of your breasts
You draw unwanted attention due to the size of your breasts
You experience physical pain, such as back, neck, and shoulder pain, due to the weight of your breasts
You are unable to participate in certain physical activities, such as certain exercises and types of sports, because your breasts get in the way
The size of your breasts is affecting your posture or the way you walk
You suffer from bra strap indentations in your shoulder because your breasts are too heavy
You suffer from feelings of self-consciousness, embarrassment, or even anxiety because your breasts are disproportionately large
It should be noted that breast reduction is not exclusively performed on female patients. Males who suffer from a condition called gynecomastia, marked by the development of enlarged breasts, can also benefit greatly from breast reduction surgery.
Our Chelmsford breast surgery patients turn to Dr. Eliopoulos because of her experience, surgical skill, and eye for aesthetic detail. She is known by her peers and patients alike as an outstanding plastic surgeon who produces consistently excellent results.
If you are dissatisfied with your appearance or are suffering from physical ailments due to the size of your breasts, breast reduction surgery may be the ideal solution for you. To learn more about breast reduction at our Chelmsford plastic surgery practice, please contact Dr. Dina A. Eliopoulos.