Areola Reduction With Breast Surgery: Ensuring a Natural Look
Dec 5, 2015 @ 10:00 AM — by Dina Eliopoulos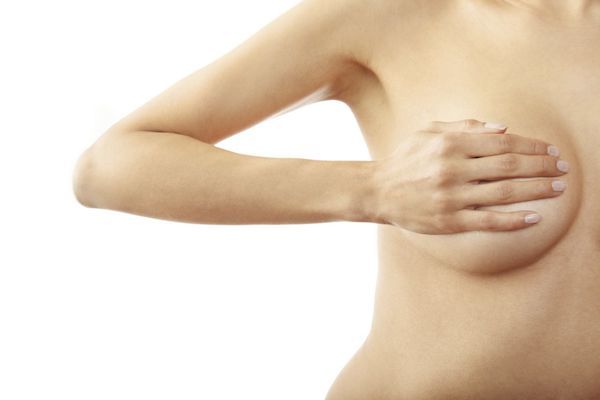 At the Center for Plastic Surgery, Dr. Dina Eliopoulos performs exquisite breast surgery with a woman's touch. She knows how important a woman's breasts are to her identity and overall sense of femininity and well-being. This is why she strives to produce the most natural-looking, aesthetically pleasing results, down to the finest detail. Whether a woman wants to have a larger, fuller bust line, breasts that are more proportional to her figure, or perkier, more youthful breasts, Dr. Eliopoulos will carefully plan her surgery to provide her with precisely the results she desires.
One of the ways Dr. Eliopoulos is able to achieve the most natural-looking results possible for her patients is to reduce the size of their areolae whenever necessary, whether they are undergoing breast augmentation with implants, breast lift with or without implants, or breast reduction. She always discusses the possibility of performing breast surgery and areola reduction simultaneously with qualified candidates during consultations at her Chelmsford, MA plastic surgery practice. She wants to be certain that her patients are properly advised of all of the options available to them before they commit to undergoing a procedure so that they can make the most informed decisions possible.
Areola reduction can also be performed on its own for patients who are dissatisfied with the appearance of areolae that are disproportionately large.
How Is Areola Reduction Performed?
As a top plastic surgeon serving Boston and Chelmsford Dr. Eliopoulos usually performs areola reduction using the donut excision method. Using this technique, she makes two concentric incisions: one around the border of the areola, and another several millimeters within that. She then removes the outer layer of skin between these two incisions, revealing the underlying layer of skin. She draws together the edges of the incisions with a purse-string suture. The result is an areola that is significantly smaller in diameter.
If a woman's sole purpose is to reduce the size of her areolae, then the procedure is complete at this point. If a woman is undergoing further work on her breasts, then Dr. Eliopoulos must make at least one more incision. Generally, this incision can be combined with the incisions that have already been made in the areola. In most cases, the incision extends downward from the bottom edge of the areola to the bottom edge of the breast. If necessary, another incision will be made in the natural crease where the breast joins together with the skin of the chest. The number and types of incisions that need to be made depend on whether a woman chooses to undergo breast augmentation, breast lift, or breast reduction.
While certain incisions in the breast may be visible after breast surgery, the areolar incision tends to blend in quite inconspicuously with the border of the areola, making it one of the more discreet incision locations in plastic surgery.
Learn More about Breast Surgery and Areola Reduction
If you would like to learn more about breast surgery and areola reduction, or if you want to schedule your initial consultation with Dr. Dina Eliopoulos, please contact the Center for Plastic Surgery today.