Choosing the Best Breast Surgeon: 9 Considerations When Evaluating Your Options
July 3rd, 2023 @ 12:00 PM — by Dina Eliopoulos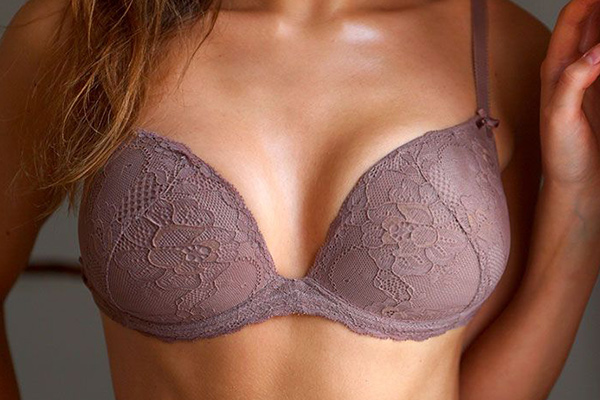 Developing breasts felt like the official ticket to womanhood when we were younger. Little did we know then that women's breasts would continue to grow and change shape as we aged, gained or lost weight, or experienced pregnancy. As women, some changes we applaud, others we dred. Thankfully, advancements in surgical breast procedures, like breast augmentations, breast lifts, and breast reductions, give us the opportunity to finesse our feminine silhouette.
Not only are there numerous types of plastic surgery breast procedures to consider, but there is also a plethora of breast surgeons in Massachusetts from whom you can choose to deliver your care. For any surgical or medical procedure, you want to ensure that you're choosing the right provider, and finding the best breast surgeon is no different. When talking with patients thinking of any type of aesthetic breast surgery, we always recommend that they consider the following when deciding on whom to place their care and trust.
Find the Best Breast Surgeon Near Me
As you consider the top medical providers for your procedure, seeking out the following information will help you differentiate between plastic surgeons and ultimately assist you with selecting the best breast surgeon for your needs.
1. Qualifications and Credentials
Board certification is the highest level of accreditation that indicates a surgeon has undergone additional testing and peer review to master cosmetic procedures. You can verify a potential surgeon's licensing, certifications, and any recertifications through portals such as:
State Medical Board. Search for your state's medical board website and look for a License Verification or Physician Lookup section.
American Board of Medical Specialties (ABMS). The ABMS is a recognized organization that certifies medical specialists in the United States. Their website, abms.org, allows you to search for board-certified physicians by name, specialty, and location, including those board certified by the American Board of Plastic Surgery (ABPS).
Federation of State Medical Boards (FSMB). The FSMB provides a comprehensive database called the Physician Data Center (PDC), which allows you to search for physicians and view their licensure information across multiple states.
Beyond board certifications, the best cosmetic breast surgeon for your procedure will also be a member of relevant cosmetic surgery organizations, such as the Aesthetic Society and the American Society of Plastic Surgeons. These credentials are typically listed by name on the surgeon's About page.
2. Experience and Specialization
If a plastic surgeon is board-certified, they have the necessary competency for plastic surgery. It's during your consultation that you can ask more probing questions to determine the plastic surgeon's experience with the breast procedure you're seeking, such as:
Where did you train in this breast procedure, and for how long?
How many years have you been performing this breast surgery?
How many times have you performed this type of surgical procedure?
3. Reputation and Track Record
Whether you're seeking the best breast surgeon in Boston, the greater Massachusetts area, or southern New Hampshire, you should be able to discover any reputable provider on directories like Healthgrades and Vitals. These platforms allow you to search for specific physicians and evaluate their credentials, educational background, and patient reviews to gauge their reputation and satisfaction rates.
4. Hospital and Medical Center Affiliations
Plastic Surgeons can perform breast augmentation and enhancement procedures at a hospital or in an outpatient facility, which means your chosen surgeon will likely have affiliations with specific hospitals or medical centers. For example, The Center for Plastic Surgery is associated with Lowell General Hospital in Lowell, MA.
5. Communication and Patient-Centered Approach
As a board-certified plastic surgeon for over 20 years, I cannot stress enough how important a physician's communication and bedside manner is to your patient experience. The decision to move forward with breast surgery is personal for many patients, and you deserve a surgeon who can answer your questions in detail, never make you feel rushed, and soothe your concerns.
To determine if a surgeon has a patient-centered approach, check for recent patient reviews that demonstrate their commitment to providing a personal touch in combination with technical expertise.
6. Team and Support Staff
When evaluating your options, look for a designated Meet the Staff/Team page on the practice's website to gauge the team's experience level. Is the plastic surgeon and practice backed by registered nurses, nurse practitioners, and practice support staff to ensure an overall pleasant and educational patient experience?
7. Availability and Accessibility
When you have made the decision to undergo breast surgery, you may be looking to see results sooner rather than later. If this is a priority for you, you'll want to know if the plastic surgeon is available soon or if they are booking out months in advance.
Accessible plastic surgeons specializing in breast surgery are conveniently located near patients, reducing the need for extensive travel. Proximity is particularly crucial for patients with mobility limitations or those undergoing regular follow-up visits, as it eases the burden of transportation and minimizes stress. The more accessible your breast surgeon is, the better communication, continuity of care, and sense of trust can exist between the patient and the medical team.
8. Surgical Facilities and Technology
The quality and safety standards of healthcare facilities can vary. It is crucial to ensure that the facility where your surgery will take place meets the necessary accreditation and certification requirements. Choosing a reputable hospital or clinic with a good track record can minimize the risk of complications and increase the likelihood of a successful outcome.
Questions to ask at your breast surgery consultation to learn more about the surgical facilities include:
Where will my procedure take place?
What equipment will you use during my breast surgery?
Are you certified in the latest procedure technology?
9. Personal Comfort and Trust
Last but absolutely not least is your level of personal comfort and trust with your potential plastic surgeon as you consider aesthetic breast surgery. I personally feel that every plastic surgeon should be an excellent listener to truly understand what their patients are looking for. Only by spending substantial time with our patients can we learn exactly what they hope to accomplish through breast surgery and educate them on exactly what will take place.
By providing patients with sufficient information on the postoperative course, including possible risks and benefits of surgery, patients can confidently make an informed decision to proceed with surgery.
Consultations are Key to Finding the Best Breast Surgeon
At our Center for Plastic Surgery, which serves patients in the Chelmsford and Boston areas, New Hampshire, and beyond, breast surgery is one of many cosmetic procedures designed to help you achieve your aesthetic goals. We pride ourselves on providing genuine, attentive patient care and will work closely with you to deliver beautiful, natural-looking results.
Contact the Center for Plastic Surgery today to set up a breast surgery consultation.