Cosmetic Treatment Options for the Thighs
Aug 6, 2015 @ 11:20 AM — by Dina Eliopoulos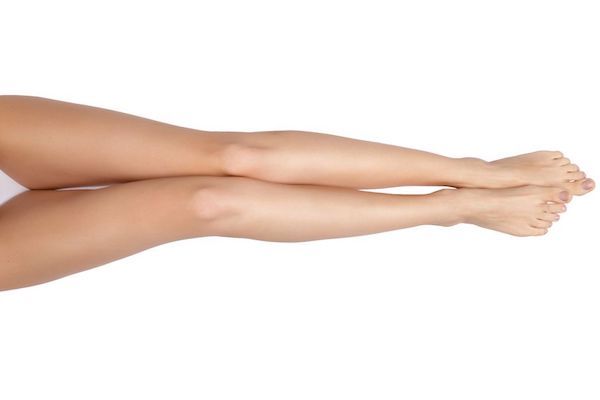 Chelmsford plastic surgery patients put their trust in Dr. Dina A. Eliopoulos. A leading cosmetic surgeon and skin care expert, she offers the latest in surgical and non-surgical rejuvenation and enhancement. This includes body contouring to remove unwanted fat and give patients a trimmer, slimmer frame. Body contouring can be especially helpful for the legs and lower body, which is why we want to consider some aesthetic treatments for the thighs right now.
Thigh Lift Surgery
Thigh lift surgery is a procedure that helps eliminate loose skin, sagging skin, stretch marks, and excess fat in different parts of the thighs. The procedure is able to address all parts of the thighs, including the inner thighs, the outer and upper thighs, and the lower thigh area near the knees. Thanks to a thigh lift procedure, a person's overall body contour can be greatly enhanced.
Thigh lift surgery is perfect for people who have issues with the look of their thighs that come as a result of major weight loss or advanced age. When major weight loss leads to body contour issues, thigh lift is commonly used as part of the total body lift process, which revises the overall contour of a patient's frame.
Liposuction of the Thighs
Sometimes the issue that a person is dealing with is not loose skin and drooping skin but excess pockets of fat that accumulate around the hip and thigh area. These issues are more common than you think, and may be a problem even if you exercise regularly and have a healthy diet.
This is where liposuction becomes a great option to consider. Liposuction is a form of targeted fat removal that suctions out pockets of fat from various parts of the body. It is not used for weight loss per se, but is perfect for fat of the thigh area that will simply not go away. One session of liposuction can give you the trim, toned thighs that you've always wanted.
Laser Hair Removal for the Thighs
Unwanted hair on different parts of your body can make wearing certain clothes a source of self-consciousness. This is especially true of the legs and thighs. Come the summertime, wearing certain bathing suits, bottoms, and shorts can be quite troublesome if you have unwanted body hair.
That's where laser hair removal may be helpful. While waxing and shaving can get the job done, the results of laser hair removal tend to be much better. The laser safely targets the hair follicle, eliminating the hair itself and also preventing hair regrowth. If the hair appears again, it tends to be thinner, lighter, and less visible.
Professional Skin Care Products and Advice
Sometimes the best option for enhancing the look of your thighs is to undergo a minimally invasive or non-invasive rejuvenation for the skin. These will help moisturize the skin of the upper leg area and enhance the texture of your skin in the process. Special med spa treatments may be just what you need.
If an in-office treatment isn't in the cards, a plastic surgeon or cosmetic dermatologist can provide tips on skin care products to use and what you can do to look your very best. Sometimes professional-grade product will be available at the practice that you can try for yourself in the comfort of your own home.
Learn More About Your Cosmetic Plastic Surgery Options
For more information about your many options to improve the appearance of your thighs, be sure to contact our Chelmsford and Boston plastic surgery center today. Dr. Eliopoulos will be more than happy to cover all potential treatments in greater detail during a visit to her practice.