Facelift Side Effects: What to Expect
Apr 3, 2014 @ 12:39 PM — by Dina Eliopoulos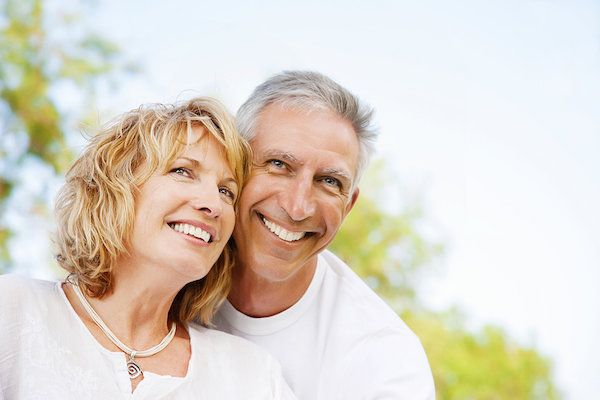 Facelifts are the treatment of choice for people who want to turn back time and recapture their younger self. Facelifts are also considered a relatively safe surgery. However, just like any surgery, you should plan for some side effects. Fortunately, most side effects are temporary.
One important step in minimizing side effects and risks is selecting an experienced plastic surgeon.
Dr. Dina Eliopoulos, a board-certified plastic surgeon in Chelmsford, has more than a decade of experience. She can explain facelift side effects so that you feel comfortable about the procedure and understand what to expect. She is an excellent listener and will take the time to listen to your concerns and answer your questions.
Most people can return to their normal activities two to three weeks after a facelift, but there are many factors that can affect your recovery, including:
Type of Facelift. Facelift techniques vary in how extensive they are. An endoscopic face lift requires a few small incisions so recovery is more rapid than a traditional facelift, which involves lifting the skin off the face and re-draping it. In general, the more extensive the procedure, the more extensive the recovery.
Your Health. Your own health will influence your recovery, as can your age and lifestyle. Younger people tend to recover more quickly. People who smoke tend to increase their risk of complications.
Common Side Effects
Side effects are normal responses to surgery. They include:
Swelling. This is a normal response to surgery, but the amount of swelling can be surprising. The swelling begins to subside after just a few days, however it may take several weeks to completely disappear.
Pain. Not surprisingly, youwill have some discomfort after surgery, however, most patients report minimal soreness. You will be prescribed pain medication to manage your discomfort.
Bruising. This is most noticeable the first few days after surgery. After that, you will notice improvement every day. Most bruising is gone within a couple weeks, though it may take a few months to completely disappear.
Scarring. Surgical incisions always leave scars, but with a facelift, most are hidden in the hairline. The incisions will remain pink for the first few months, but then generally fade to white.
Numbness. Some numbness around the incision sites is normal. It generally fades in a few days.
Facelift Risks
There are risks that are common to surgery in general, including bleeding, infection, a reaction to anesthesia, and developing a hematoma. There are some risks specific to facelift surgery, including:
Nerve injury, which is usually temporary.
Skin or hair loss, which is rare.
Skin discoloration, a rare condition, which can last for several months.
Problems healing, which is common for patients who smoke.
Taking the Next Step
If you are bothered by the signs of aging, a facelift may be the next logical step. A facelift can improve visible signs of aging in the face and neck, including sagging, creases, and jowls.
Though the surgery itself is relatively safe, it is always important to have a full understanding of any procedure as well as an understanding of side effects and risks.
If you need more information about facelifts, please call our Boston and Chelmsford plastic surgeons today and make an appointment for a personal consultation.