Is the Thigh Lift Procedure Right for You?
Feb 7, 2017 @ 10:00 AM — by Dina Eliopoulos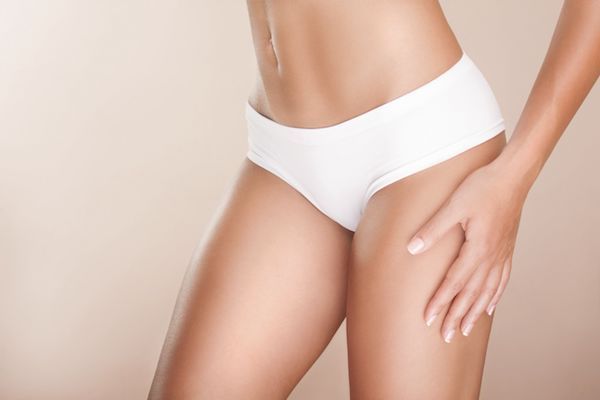 Many people wish to improve the appearance of their thighs with diet and exercise. However, the thighs can be difficult to tone despite a good diet and exercise routine. In addition, extreme weight loss and the aging process can leave the skin saggy.
Fortunately, thigh lift surgery can be performed to produce the firm, sculpted thighs that patients desire. Dr. Dina A. Eliopoulos identifies thigh lift candidates during patient consultations at her Chelmsford, MA plastic surgery practice. To find out if you're a candidate for thigh lift surgery, we welcome you to schedule a consultation.
The Thigh Lift Procedure
There are different types of thigh lift techniques, including the inner thigh lift and mini thigh lift, allowing treatment to be tailored to each patient's needs. Each type of thigh lift targets specific areas of the thigh and varies in the amount of tissue removed. In addition, the location and size of incision is different with each approach. Although each thigh lift technique varies, the surgery is generally performed by making an incision on or near the thigh. Thigh tissues are then pulled taut and excess skin is removed, creating a more streamlined, attractive thigh.
Candidates for Thigh Lift
Many people who wish to improve the appearance of the thighs are suitable candidates for thigh lift surgery. Ideal candidates include those who:
Are in good general health: Candidates for thigh lift surgery must be healthy enough to tolerate surgery. Those with certain health conditions, like cardiovascular disease or uncontrolled diabetes, should not undergo thigh lift surgery because they are at increased risk of complications.
Have loose skin or fat on the thighs: Loose, sagging skin and fat on the thighs can be removed with a thigh lift for a more toned, defined appearance.
Non-smoker: Smoking interferes with the healing process and may increase the risk of complications. Those who wish to undergo thigh lift surgery should be non-smokers or be committed to quitting smoking well before surgery and throughout recovery.
Have realistic expectations: Those who wish to undergo any form of plastic surgery should have realistic expectations of what plastic surgery can accomplish. Are at a stable weight: It is important to wait to undergo thigh lift surgery until your weight loss goals have been reached and maintained for a period of time since losing significant weight after undergoing surgery can diminish your final results.
Are committed to maintaining a healthy lifestyle: It's important to follow a healthy lifestyle, including regular exercise and a low fat, healthy diet, after thigh lift surgery. Following a healthy lifestyle will help maintain your thigh lift results.
Are You a Candidate for a Thigh Lift?
Thigh lift surgery can help boost your confidence by enhancing the appearance of the thighs. With thigh lift surgery, beautifully contoured thighs can be yours. If you are considering thigh lift surgery and would like to find out if you're a candidate, we invite you to schedule a consultation with Dr. Eliopoulos.