Liposuction Prices and Payment Options
Oct 15, 2013 @ 10:51 AM — by Dina Eliopoulos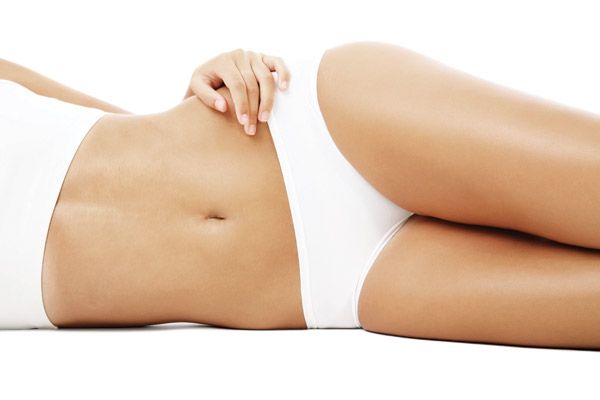 There are plenty of things that you can do to look your very best. Exercising and eating right are generally ideal for looking trim and toned, but even regular exercise and a balanced diet won't always be enough to get rid of those last stubborn pockets of fat.
This is where a plastic surgeon can be crucial for you and your needs. By meeting with a cosmetic surgeon, you can get rid of those final stubborn pockets of the fat that aren't responding to your healthy lifestyle. The answer is liposuction.
About Liposuction
Liposuction is an aesthetic fat removal surgery that is designed to target specific areas of the body that may be plagued by problematic deposits of fat. Using a small thin metal tube called a cannula, the surgeon is able to suction out the fat safely. Liposuction can be performed on the abdominal area, the arms, the thighs, the buttocks, the chest, and even parts of the face.
The Average Cost of Liposuction
The average cost of liposuction can vary a great deal based on a whole host of factors. For that reason, we don't think that offering an average cost or even a general price range here would tell the whole story or convey all the complexities involved in assessing cost. During a personal consultation, you'll be able to receive a customized price quote for you liposuction treatment, as well as a full breakdown of the cost.
Factors That Affect the Total Cost of Liposuction
Some of the factors that affect the cost of liposuction are as follows:
The geographic location of the practice
The training of the cosmetic surgeons
The area(s) to be treated
Special techniques or technologies involved
Additional body contouring surgeries to be used
Specials and promotions that are unique to a given practice
Insurance Coverage and Liposuction
By and large, liposuction is not covered by medical insurance since it is an elective procedure rather than a medically necessary one. You may still wish to check with your insurance provider in case there are narrow circumstances that would qualify a person for coverage.
Financing Plans for Liposuction
If the cost of liposuction proves prohibitive for an individual or a household, there are plenty of options out there for payment. One especially helpful option to consider is monthly financing. These payment plans operate in the same way as traditional loans or credit cards. Patients will pay back a lending institution on a monthly basis, with a reasonable interest rate applying to the total cost of the loan.
Other Body Sculpting Options to Consider
In addition to liposuction, many people find that they may need other kinds of body sculpting surgeries to look their very best. We can discuss all of your options for aesthetic lifts and enhancement in more detail during your visit.
Learn More About Cosmetic Plastic Surgery
If you would like more information about liposuction as well as your many other options for effective body contouring and sculpting, be sure to contact our Chlemsford, MA cosmetic plastic surgery center today. Our entire team looks forward to meeting you in person and helping you achieve all of your aesthetic goals.