The Dos and Don'ts of Filler and Botox®
August 11th, 2023 — by Dina Eliopoulos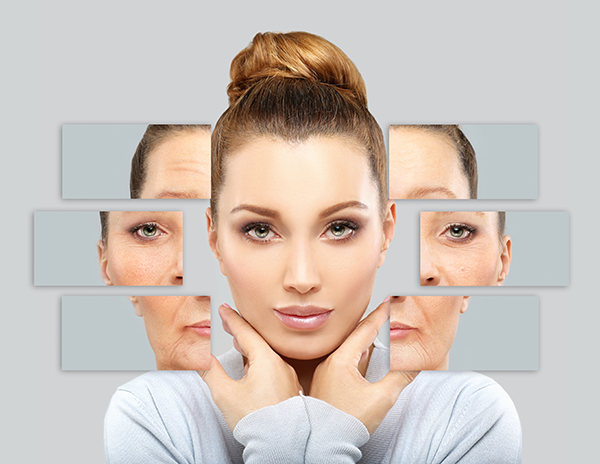 Remember the days when discussing cosmetic treatments like dermal fillers and Botox® was considered taboo? Not anymore! Between our favorite celebrities and social media influencers, conversations surrounding effective solutions for facial lines, wrinkles, facial contouring, and volume loss are considered a major 'do.'
Even though fillers and Botox have been trusted by the U.S. Food and Drug Administration (FDA) for decades, it's critical for any patient to understand the ins and outs of both aesthetic cosmetic treatments — including the potential risks and side effects.
For anyone considering these injectable solutions to address their skin concerns, here is a list of 'dos' and 'don'ts' for ensuring you achieve the best possible results from your investment in yourself.
Benefits of Filler and Botox
Dermal Fillers and Botox are non-surgical alternatives for facial contouring that can also complement surgical procedures and medspa treatments. For example, where a facelift can smooth the folds of skin along the cheeks and jawline, filler and Botox can target volume loss and fine lines left around the forehead, eyes, and mouth. Similarly, both have temporary effects, so you can gauge your satisfaction before committing to long-term results.
Though filler and Botox are complementary procedures, their separate formulas work in different ways. Dermal fillers are a type of injectable formulated with plumping ingredients, such as hyaluronic acid, to provide facial volume and fill in wrinkles. Botox is a type of neurotoxin injectable that temporarily relaxes facial muscles to alleviate the look of fine lines, wrinkles, and facial creases that occur with muscle activity. But do not worry, even though Botox relaxes this muscle activity, you will still be able to animate and achieve a natural look in the right injector's hands.
People of all ages seek dermal fillers for facial contouring and volume restoration, especially around the mouth, lips, cheeks, and jawline. On the other side, Botox is often sought after for fine line reduction and wrinkle prevention for the outer eye region, between the eyebrows and forehead, and safely in some off-label areas, such as the neck and peri-oral area. Both injectables are quick, convenient, and customizable.
Potential Risks of Filler and Botox
Despite the overall safety of these injectables when administered by a trained, experienced professional, both fillers and Botox carry potential risks. Before the injection is administered, I want to ensure that every patient understands the potential risks, such as allergic reactions, temporary bruising and swelling, and infection.
Although less common, especially when administered by a highly trained professional, dermal fillers may incur unwanted side effects, including:
Lumps and irregularities
Migration or displacement
Hypersensitivity reactions
Vascular embolic issues, in exceedingly rare cases
Botox can also have undesirable side effects post-procedure, including:
Asymmetry
Stiff or expressionless when overdone
Spread of the neurotoxin, affecting non-targeted muscles
Temporary headache
Ptosis of lid or brow
How to Achieve the Best Possible Outcome
The before-and-after images for Botox and fillers are often all patients need to see for inspiration to consider the cosmetic treatment. However, like any medspa service, it is essential to do your homework.
The DON'TS of Filler and Botox
Do not select the least expensive option. When it comes to your appearance, especially your face, it is worth investing the extra money to ensure you are pleased with the results.
Do not be afraid to discuss questions or concerns with your injector. Your provider's communication, bedside manner, and education are key to your experience.
Do not over-inject. Additional syringes can always be added to build upon your results, so it is always best to start conservatively and add product incrementally to avoid overdoing it.
Do not ignore the recommended before and aftercare instructions. The protocol provided ensures you receive the best results possible.
Do not perform any strenuous activities for at least 24 hours post-treatment. Lay low for the first day after injectables to minimize the risk of bruising, swelling, or migration issues.
The DOS of Filler and Botox
Do educate yourself and know what to expect. Like any medical procedure, even noninvasive treatments require full knowledge of what you will be undergoing.
Do consider the type of look you want to achieve. From plumping hollow areas to smoothing fine lines, be sure to decide on and consult with the provider on your desired goals with the treatment.
Do ensure the treatment is performed in a clean, reputable medical environment. Injectables require a sterile medical environment to avoid potential complications post-treatment. I also recommend that every patient come to their appointment with a clean face to further help minimize the risk of infection.
Do search for an experienced provider you feel comfortable with. Review a provider's licensing, certifications, and any recertifications to feel confident with your decision. It is not all about the before and after!
Do have a formal consultation. During a consultation, you can inform your provider of any medical conditions that may delay your treatment (such as recent viruses or dental work). Your injector will recommend the right type of injectable or a combination of injectables. Our goal is to educate patients and provide them with a customized treatment plan that works for their specific aesthetic goals and needs.
Do plan in advance. Because injectables may cause slight bruising or swelling for a few days to a couple of weeks post-treatment, it is best to plan for these minimal side effects in advance. Neurotoxins, such as Botox, will take two weeks to reach the desired effect. So, keep that in mind when planning for an upcoming event!
Do attend every follow-up appointment. Follow-up visits allow your provider to assess your results, determine if the treatment dose was sufficient, and make a maintenance plan.
Do consider combining injectables with facial rejuvenation treatments. Injectables such as fillers and Botox are highly effective, and the results can be enhanced when your skin is in a healthy condition. I recommend combining injectables with other medspa treatments that can tighten skin, even out skin tone, and build collagen…now that is a winning combination for more lasting and harmonious facial rejuvenation!
Next Steps for Filler and Botox Near Me
I cannot stress enough that the common risks of injectables can be eliminated when you avoid shopping for services by price alone and instead, place your care in the hands of a trusted medical professional. It is so important to build a relationship with your provider, as these are treatments that you will want to maintain for your results.
When you meet a Master Injector at the Center for Plastic Surgery, for a Botox and dermal fillers consultation in Chelmsford, you will receive a thorough examination of your face to determine the right treatment for you. Whether you are looking for a big, transformational change or just a little touch-up, our nurse injectors will help ensure your results are exactly how you envision them!
Schedule your consultation with the Center for Plastic Surgery today!