Tighten the Abdomen, Hips, and Lower Back with an Extended Tummy Tuck
Oct 8, 2014 @ 09:00 AM — by Dina Eliopoulos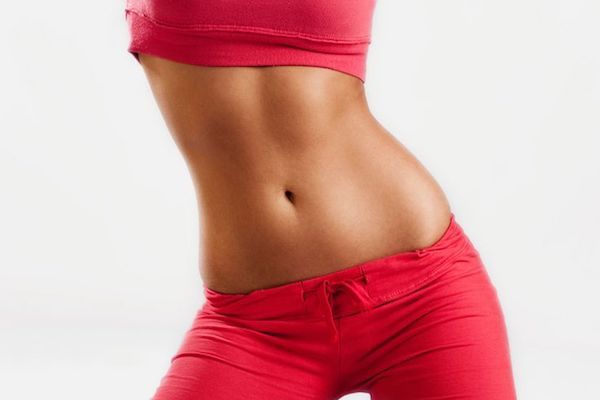 For patients who are concerned with excess fat or loose skin around the midsection, a tummy tuck can create a tighter and more toned stomach. While this allows a great many patients to achieve the contour they desire for the midsection, it is not enough alteration for all patients. Many patients have excessive fat and tissue that extends beyond the tummy area. For some, this problem extends across the hip bones and around to the lower back. Fortunately, a single cosmetic procedure can address all of these problem areas. Chelmsford plastic surgeon, Dr. Dina Eliopoulos offers her patients the extended tummy tuck technique, which creates a flatter stomach, contours the waist line across the hips, and addresses loose skin and excess fat on the lower back.
Candidates
As with a traditional tummy tuck, the ideal candidates for an extended tummy tuck are those who are in good health and able to undergo surgical treatment without any increased risk of complications. While a standard tummy tuck is good for those patients who would like to remove excess fat and tissue from the tummy while repairing and tightening the abdominal muscles, those who make ideal candidates for an extended tummy tuck are patients who desire these alterations but who would additionally like to smooth and trim the hips and lower back. An extended tummy tuck can address a loose, flabby tummy, stubborn back fat, and love handles around the hips.
The Procedure
The procedure for an extended tummy tuck is similar to a standard tummy tuck, but a larger incision is used so that Dr. Eliopoulos has access to the hips and lower back. This incision will extend from hip bone to hip bone, just above the bikini line, and will reach around the hips to extend to either side of the lower back. An additional incision will be made around the belly button so that the navel can be repositioned at the end of surgery. Dr. Eliopoulos will remove a significant amount of tissue from the abdomen and flanks and the abdominal muscles will be tightened. The remaining skin will then be pulled down to create a smoother and tighter contour and the incision will be closed. While the scar that remains following an extended tummy tuck is larger than that of a standard tummy tuck, it is low enough that it should be able to be easily hidden beneath a bikini or undergarments.
Recovery
Because the alterations of an extended tummy tuck are significant, patients should expect a fairly lengthy recovery. While the length of recovery will be slightly longer than that of a traditional tummy tuck, the side effects of surgery will be very similar. The most common side effects include bruising, swelling, and discomfort. All of these can be managed to make for a smooth and uncomplicated recovery.
Schedule an Appointment
If you have considered a traditional tummy tuck but feared it would not produce the significant results you desire, you may be better suited to an extended tummy tuck. To learn more about this cosmetic procedure and find out if it is right for you, schedule an appointment with Chelmsford's top plastic surgeon Dr. Dina Eliopoulos at your earliest convenience. We look forward to hearing from you!