Smile Once Again: Treatment Options for Frown Lines
May 7, 2016 @ 09:00 AM — by Dina Eliopoulos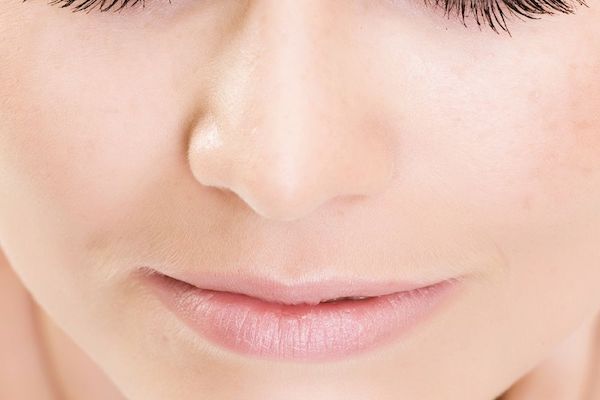 Frown lines, the deep lines on the brow that can make a person look older, angrier, and more exhausted than he or she truly is, are among the most obvious and dramatic signs of aging that can appear on someone's face. Fortunately, Dr. Dina Eliopoulos offers a number of potentially ideal solutions to frown lines at her practice, ranging from non-surgical options to facial plastic surgery procedures that can be customized to each patient's unique needs and goals.
If you are dissatisfied with your facial skin due to the appearance of frown lines, whether they are only now beginning to show or they have been bothering you for years, Dr. Eliopoulos would welcome the opportunity to meet with you for a one-on-one, confidential consultation at her Chelmsford plastic surgery practice. She will take the time to explain the various available treatment options for frown lines at her Chelmsford, MA office, helping you to decide which one is best suited to your particular case. You will emerge from treatment looking younger, healthier, and more alert.
If you are ready to bid farewell to those frown lines and start smiling again whenever you look in the mirror, we encourage you to schedule your initial consultation with plastic surgeon Dina Eliopoulos today.
Chemical Peel
If you are only starting to experience wrinkling in the brow region, a chemical peel may be sufficient to your needs. A chemical peel is effective in reducing the appearance of superficial wrinkles in facial skin. Many patients combine their chemical peels with BOTOX injections, which can result in a more dramatic rejuvenation of the forehead area. By stripping away the outermost layer of old, damaged skin from the brow, a chemical peel can reveal the healthier underlying layer, making the results of the BOTOX Cosmetic injections even more apparent.
BOTOX Cosmetic
BOTOX Cosmetic is an injectable treatment that targets the muscles responsible for moderate to severe wrinkles without affecting surrounding healthy tissues, such as those that control facial expressions. In effect, it paralyzes the muscles that cause wrinkles, preventing them from contracting and thereby helping the skin to appear smoother and more youthful. The results of BOTOX therapy can last up to six months, at which point treatment can safely be repeated.
Brow Lift
For patients who are looking to achieve more permanent results, brow lift - also known as forehead lift - offers a longer-term solution to frown lines than either chemical peel or BOTOX Cosmetic. Unlike a full facelift, brow lift targets only the upper third of the face, where frown lines reside. During the brow lift procedure, Dr. Eliopoulos removes excess skin, repositions the underlying muscles to create a smoother, tighter brow area, and then pulls the remaining skin taut before suturing the incisions closed. Patients emerge from surgery looking five to ten years younger in general.
Learn More about Treatments for Frown Lines
To learn more about treatment options for frown lines, please contact the plastic surgery practice of Dr. Dina A. Eliopoulos today.