Tumescent Liposuction Technique
Dec 10, 2013 @ 03:54 PM — by Dina Eliopoulos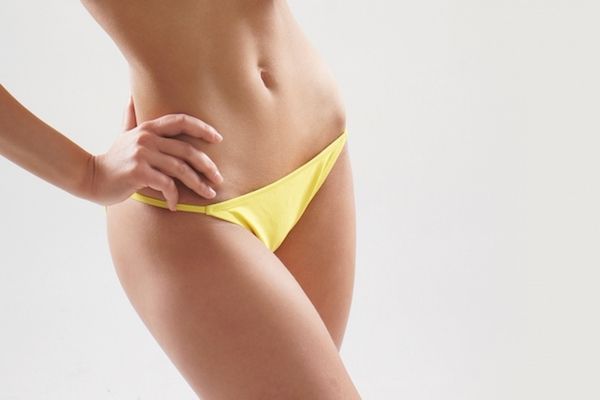 Liposuction has always been one of the most popular cosmetic procedures among both men and women. Liposuction allows patients to remove localized fat deposits that have not responded to diet or exercise. While not a weight loss solution, liposuction can effectively slim and sculpt the body for patients who are healthy and within 10 to 20 pounds of their ideal weight range. As part of her commitment to provide the safest and most effective cosmetic treatments at her plastic surgery center serving Boston and Chelmsford, Dr. Dina A. Elipoulos stays up to date on the latest advances in cosmetic surgery. In order to provide aesthetically pleasing results with improved safety and minimal downtime, board-certified plastic surgeon Dr. Elipoulos offers her Chelmsford patients tumescent liposuction. This technique effectively removes fat deposits and gives patients the benefit of a quicker recovery.
Many of the key aspects of tumescent liposuction are very similar to traditional liposuction. A series of tiny incisions are made on the area of the body that is to be treated. Through these incisions Dr. Elipoulos inserts a small cannula, which is a surgical suction device. The cannula acts as a vacuum and removes excess fat deposits from the body. While these aspects are the same, there are important differences in the tumescent technique.
Tumescent liposuction does not require the use of general anesthesia. Instead, local anesthesia is used to numb the skin. Dr. Elipoulos will inject the skin with large volumes of a local anesthetic solution. This solution serves several purposes; first, it numbs the tissues so that no pain is felt during treatment. Second, it swells the fatty layer of body tissue which makes the area firmer and gives Dr. Elipoulos greater control when working on body contouring. Third, it causes the blood vessels to temporarily shrink, which decreases the amount of blood that is lost during surgery. With the tissues filled with this solution, the cannula is inserted and the liposuction procedure proceeds as usual.
Benefits of the Tumescent Technique
There are many benefits to patients choosing the tumescent liposuction technique over the traditional liposuction. One benefit is that this procedure is safer for patients. Although complications during cosmetic surgery are rare, many that do occur are related to the use of general anesthesia. The tumescent liposuction technique eliminates those risks completely.
The tumescent technique also results in a smoother and quicker recovery. After the tumescent procedure, the effects of the local anesthetic should remain for up to 18 hours. This keeps patients comfortable during the initial stage of recovery, which is often known as the most uncomfortable. Recovery is also faster because bleeding is minimized during the procedure. This reduction in blood loss translates to less bruising and swelling during recovery. Most patients are able to return to work within a week after tumescent liposuction. With the minimal swelling that is experienced, patients can expect to see the results of surgery in as little as two to four weeks or up to six weeks after treatment.
Schedule an Appointment
If your diet and exercise routine has been unsuccessful in giving you the body contouring you want, it is time to consider liposuction. Chelmsford and Boston area plastic surgeon Dr. Dina A. Elipoulos listens very closely to what her patients want so that she can provide them with the aesthetic results that will leave them happy and confident. These results are achieved using the safest and most advanced techniques available. To learn more about tumescent liposuction, schedule an appointment with Dr. Elipoulos at your earliest convenience. We look forward to meeting you!