Concord Plastic Surgery NH
Plastic Surgery Concord NH Residents Can Trust
For breast augmentation, liposuction, botox or breast reduction, Dr. Eliopoulos is a plastic surgeon Concord NH residents can trust. She has the expertise and understanding that comes from 17 years of experience in the field of plastic surgery. Now serving Concord, plastic surgeon Dr. Eliopoulos understands what women need, and she wants you to be excited about the way you look and feel.
Plastic Surgery Concord NH
As the home of several culturally significant sites, including Railroad Square, the Eagle Hotel, The Pierce Manse and the State House, Concord is a great place to live — and who wouldn't want to look their best here?
Concord NH Plastic Surgery Options
With today's advances in plastic surgery Concord NH residents can get world-class, natural-looking results without having to travel to Miami or Beverly Hills. In fact, you don't even have to go all the way to downtown Boston to reveal, enhance and restore your natural beauty.
For New Hampshire Women: Breast Enhancement Procedures
Breasts are an asset to a woman's physique, giving the body an appealingly feminine shape. Because an attractive silhouette can make a woman feel more confident and comfortable, breasts are also a vital part of a woman's self-image. At the Eliopoulos Center for Plastic Surgery, serving New Hampshire, breast surgery is one of many cosmetic procedures designed to help you achieve your aesthetic goals. Dr. Dina A. Eliopoulos prides herself on providing genuine, attentive patient care, and will work closely with you to deliver beautiful, natural-looking results.
What to Expect in a Consultation
Dr. Dina Eliopoulos has nearly 2 decades of experience as a board-certified plastic surgeon, with a reputation for dedication, surgical excellence, and professionalism. The purpose of her consultation is not to "convince you" to undergo a procedure, but to learn about your goals and educate you on your surgical options.
Schedule a Consultation Today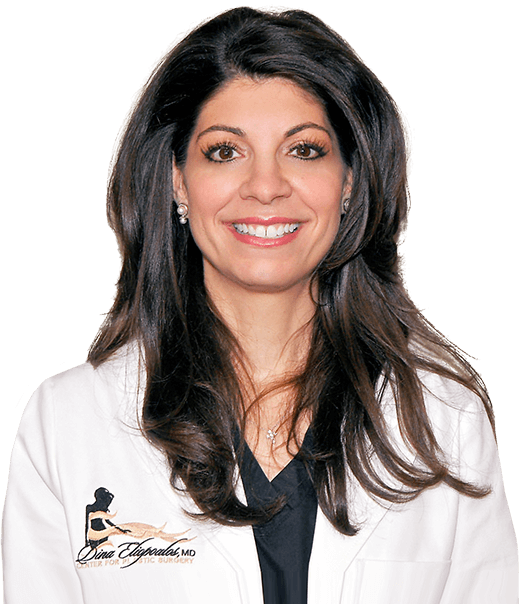 "As I started to close in on my 50th birthday, I knew that I wanted to look the best that I could as I age. I was very self-conscious of sun spots (melasma) on my face, and of course fine lines. After only 2 weeks of having Microdermabrasion treatments my skin became noticeably healthier looking. I am so happy that I decided to start this process for myself and that the results are real." Denise Daly, Age: 49, Office Manager, Lowell
Breast Augmentation NH
Breast augmentation is one of the most common types of plastic surgery NH patients receive. In fact, it is one of the most commonly performed plastic surgery procedures in the world, and one of the most common procedures performed by Dr. Eliopoulos. She understands that each patient is unique, which is why no breast augmentation is exactly the same. She will address many aspects of breast augmentation New Hampshire patients need to know about, including:
Implant Size: The first decision that a patient will make in regards to breast augmentation is the size of the implant. In addition, Dr. Eliopoulos will temporarily place implant sizers during the breast augmentation surgery to determine what size implant provides symmetry and the desired fullness.
Implant Type: Implants are silicone shells filled with a solution. Implants can be filled with either sterile salt water (saline) or a plastic gel (silicone). Many women believe that silicone implants feel more like natural breasts. Dr. Eliopoulos can help you determine the best type of implant for you.
Surgical Incision: There are different incisions that can be made during breast augmentation surgery. Typically an incision will be made at either the base of the breast or along the lower edge of the areola. Where the incision is made will depend on your body, the type of implant being used, and the size of the implant.
Implant Placement: The breast implant can be placed either above or below the chest muscle. The best placement for your implant may depend on how much breast tissue you have to cover the implant. Dr. Eliopoulos can discuss implant placement with you and determine your best option.
Breast Lift
A breast lift is a procedure that tightens the tissue of the breast and results in a firmer, smoother contour. This treatment helps reverse the effect of loosened tissue that pregnancy and breastfeeding can have on a recent mother. A breast lift is often combined with either a breast reduction or enhancement, depending upon the patient's wish for fuller or smaller breasts, and for this reason your NH plastic surgery options should include considering a breast lift.
In many cases, breast lift procedures are commonly combined with other cosmetic breast procedures, including breast augmentation. By combining breast implants with a breast lift, breast volume can be enhanced while achieving a more lifted appearance.
Breast Reduction New Hampshire
Some NH plastic surgery patients may be looking to improve the appearance of their breast without increasing the volume. For our patients in New Hampshire plastic surgery is available to "lift" the breasts (with a breast lift or mastopexy) or reduce the size of the breasts through breast reduction surgery. Whatever your areas of concern may be, Dr. Eliopoulos can help you achieve the appearance you desire for your breasts.
Disproportionately large breasts can not only make you self-conscious, but also cause you physical discomfort. Large breasts can cause neck and back pain, and make it difficult to participate in physical activities. In order to regain comfort and self-confidence, many women reduce and re-contour their chests with breast reduction surgery. Similar to a breast lift, breast reduction involves reshaping and repositioning the breast tissue. Reducing breast size is a popular procedure for women who want lighter, smaller, and firmer breasts.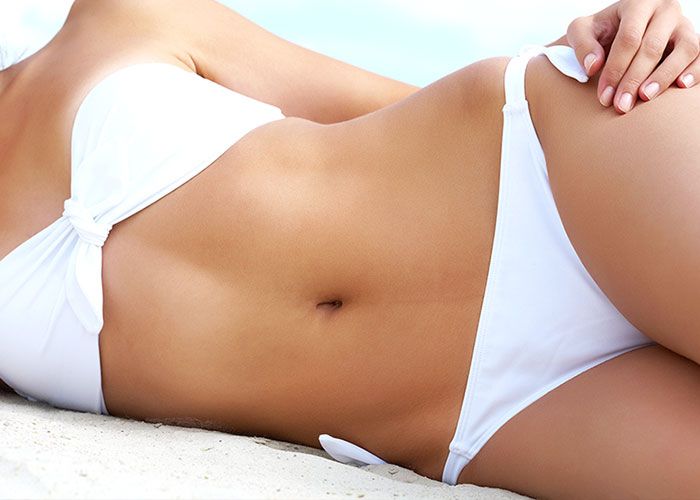 Body Contouring and Medical Spa
Dr. Dina Eliopoulos offers a wide range of body contouring procedures fully customized to deliver improved contours and a more proportionate, youthful appearance. Whether the results of massive weight loss or pregnancy and breastfeeding have left you with excess skin or extensive sagging areas, our treatments can renew your figure.
Liposuction Concord NH
Liposuction is one of the most commonly performed cosmetic surgery procedures for both men and women, used to slim and reshape specific areas of the body. Persistent fat in the body may be due to hereditary factors or family traits and not necessarily due to lack of fitness or weight control. You don't have to live with it anymore: take advantage of liposuction surgery. Learn more about liposuction here
Tummy Tuck Concord NH
Tummy tuck surgery, also known as abdominoplasty, ranks among the most popular NH plastic surgery procedures. A tummy tuck contours and removes excess skin in the midsection, while restoring weak, separated abdominal muscles. When diet and exercise fail to deliver the flat, toned midsection you have been striving for, a tummy tuck may be the best option. Learn more about tummy tucks here
Mommy Makeover
The joys of motherhood can come with a letdown when your body doesn't look like it used to: pregnancy and breastfeeding can result in loose, sagging skin, flat breasts, and excess skin, or stretch marks in various areas. To restore your contours to your pre-pregnancy appearance, Dr. Eliopoulos offers personalized and customized mommy makeover procedures that target common trouble spots through liposuction, tummy tucks, body lifts, breast augmentation, breast lifts, and more. Learn more about mommy makeovers here
Botox Concord NH
Injectable treatments are an excellent option for patients seeking a dramatic yet non-surgical way to transform their skin. BOTOX Cosmetic and injectable fillers can safely and effectively provide a smooth, youthful appearance with no recovery time necessary. While the procedures are minimally invasive, the results from injectable treatments are dramatic. We offer BOTOX, JUVÉDERM, BELOTERO and RADIESSE to help you achieve smoother, younger-looking skin. Learn more about Botox
Laser Hair Removal Concord NH
In the past, the usual remedies for unwanted hair were plucking, shaving, waxing, or chemical depilatories. Some are painful, some are messy, and all are only temporary. While electrolysis can be effective, it can be slow and uncomfortable. Laser hair removal using the LightSheer Diode Laser is a more effective solution, specifically designed to remove unwanted hair faster, with less discomfort, and more reliably than all these other methods. Learn more about laser hair removal here