Breast Lift Recovery
Sep 12, 2012 @ 10:09 AM — by Dina Eliopoulos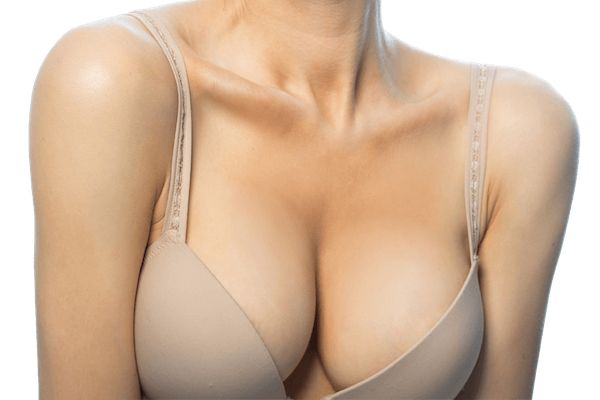 When the breasts droop or sag, it can have a negative impact on your overall appearance. This holds true whether it's the result of advanced age, pregnancy, or pronounced weight loss. The only way to give your breasts that attractive, perky shape again is to meet with a Chelmsford plastic surgeon for a breast lift surgery. During a breast lift, incisions will be made to help improve the firmness and form of the breasts.
Many patients wonder what to expect after surgery as they recover, and we'd like to give a brief overview of that right now. We'll have much more detailed instructions and information about surgical recovery during a full consultation at our practice.
Preparing for Breast Lift Surgery
In the weeks leading up to any cosmetic plastic surgery procedure, we will instruct patients to avoid drinking or smoking. Both alcohol consumption and tobacco products can negatively impact healing time, so it's best to prepare well ahead of surgery. It's best to quit smoking for at least 8 weeks prior to surgery. Patients will also be told to avoid alcohol in the weeks before and following the surgery so that recovery will be as quick as possible.
On the day of your surgery, it's important that you wear loose, comfortable clothing and not wear any jewelry or make-up. Transportation should be arranged to and from the surgery since you will not be in any state to operate a vehicle. We also recommend that you have a loved one or family member with you for the first day or two after surgery to help around the house.
Recovering from Breast Lift Surgery
After surgery, it's important that patients get a lot of rest. Soreness and swelling will be common in those first few days. Patients will be asked to be careful about their surgical dressings and will wear a surgical bra during this time to help maintain a proper support during the recovery process.
Typically you will be seen the day after surgery for a follow up visit. During this time we will check on surgical dressings, sutures, stitches, and other matters. Your next visit will be within 7-10 days. Gradually patients will be able to return to normal activities, but for the first week or so, only doctor-approved physical activities are advised. Getting good rest will ensure the speediest recovery possible. By about 4-6 weeks after surgery, you will really be enjoying your new shape as the expected post-op swelling in the breast significantly improves. At this time, you will likely be able to resume all your activities without restrictions.
It's important that you remain in contact with your cosmetic plastic surgeon in Chelmsford during your period if you should notice any undue discomfort or anything else that seems amiss. We want to be able to address these issues as soon as possible.
Other Options for Breast Enhancement
In addition to the breast lift surgery, there are plenty of other options available for Chelmsford breast surgery. For example, it's not uncommon for a breast lift surgery to be combined with breast augmentation or breast reduction. Comprehensive contouring of the bustline and chest area is possible, allowing you to look vibrant and youthful again.
Learn More About Cosmetic Plastic Surgery
For more information about breast lift surgery as well as the many other surgeries that can enhance and improve your overall appearance, be sure to contact our Chelmsford plastic surgery center today. Be visiting our office for a consultation, you will be able to get all of the information that you need to make a good decision about your surgery options.