Body Lift
Smoother Body Contour, Better Body Image
Despite efforts to achieve physical fitness and maintain a healthy diet, many individuals are unable to shed stubborn excess fat in the midsection. Pregnancy, weight fluctuation, heredity, and aging can all contribute to the accumulation of fat in the abdominal region, which can leave the midsection loose, sagging, and undefined.
Please view Dr. Eliopoulos' body lift before and after results. These are actual patients.
Body Lift Surgery Chelmsford, Massachusetts
A well-toned body with smooth contours is often difficult to achieve with just diet and exercise alone. Many conditions can cause loose tissue, sagging skin with poor elasticity, excess fat, and uneven bodily contours.
Creating a Lower Body Lift Treatment Plan
Video: Body Contouring after Weight Loss
Patients who have experienced dramatic weight loss, whether naturally or through bariatric surgery, are sometimes left with excess skin on the abdomen, thighs and arms. There are several body contouring procedures that can eliminate excess skin, including tummy tuck, breast lift, thigh lift, arm lift, a lower body lift or a total body lift. Boston Body Lift provider Dr. Eliopoulos finds it rewarding to help patients transform their body after weight loss. One of her patients says tummy tuck and breast surgery made a "huge difference" in her confidence.
Enlarge
View All
Your transformation begins first with a thorough consultation with Dr. Eliopoulos to determine your individual goals. Ultimately Dr. Eliopoulos will recommend a treatment plan to address the body areas of concern to you. You will receive all the details regarding the surgical procedure and its effectiveness, as well as any potential risks, to allow you to confidently make an informed decision to proceed with surgery.
Body lift procedures, targeting areas including abdomen and trunk, buttock, thighs, and arms, require incisions in order to remove excess skin and fat. However, these incisions are designed to be as discreet as possible. In some cases, liposuction may be necessary as well. With these procedures, tissue is re-draped to restore body shape and skin tone. Results can be quite dramatic, becoming apparent almost immediately and continuing to improve with time.
Body lift procedures often have different names. A complete lower body lift treats the buttocks, abdomen, waist, hips, and outer thighs. A medial thigh lift treats the inner thigh by removing unwanted fat and excess sagging skin.
What to Expect in a Consultation
Dr. Dina Eliopoulos has nearly 2 decades of experience as a board-certified plastic surgeon, with a reputation for dedication, surgical excellence, and professionalism. The purpose of her consultation is not to "convince you" to undergo a procedure, but to learn about your goals and educate you on your surgical options.
Schedule a Consultation Today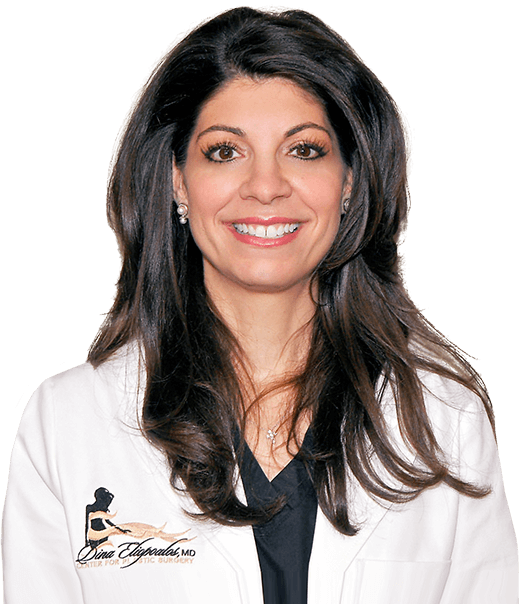 "After two pregnancies including the birth of twins, I have struggled with my body image. I decided that I had waited long enough. I got in touch with Dr. Eliopoulos' office and scheduled my abdominoplasty. It has been 6 weeks since my surgery and I couldn't be happier. My new look has encouraged me to diet and exercise while eating healthier. I can't wait to choose new clothes for my new shape. Don't put it off for 30 years as I did." Age: 61, Teacher, Chelmsford
Body Lift Before & After Photos
See Dr. Eliopoulos' body lift before and after results. It is important to look at before and after images to get an idea of what can be achieved with a surgery and to help guide the process with the doctor.
Upper Arm Lift to Attain Well-shaped Arms
Loose, sagging skin and uneven contours of the upper arm can be very distressing and can make some people feel awkward and uncomfortable in short-sleeved clothing. Fortunately, our plastic surgeon at the Center for Plastic Surgery, in Chelmsford, Massachusetts, offers upper arm lift surgery, also known as Brachioplasty as a proven solution to this sometimes embarrassing problem.
A healthy diet and regular exercise cannot always guarantee smooth and firm upper arms. Aging, sun damage, pregnancy and significant fluctuations in weight as well as genetic factors can cause poor tissue elasticity resulting in excess hanging tissue and skin of the upper arm. Patients often express frustration with finding clothing to fit appropriately or to conceal this area in particular.
Dr. Dina Eliopoulos, with her expertise and considerable years of practice, can help patients attain well-shaped arms through upper arm lift surgery. Typically, liposuction is first utilized to remove excess fat in the upper arm and then incisions are placed to remove the excess hanging skin. These incisions are placed in the best location possible to help minimize visibility. In this way, she can restore a more firm and youthful contour to the upper arm that is proportionate to the rest of the body.
We are committed to providing top quality care and treatment for patients who undergo upper arm lifts at our state-of-the-art facility. Experience for yourself how this procedure, like the other body contouring procedures offered here, can be life-changing.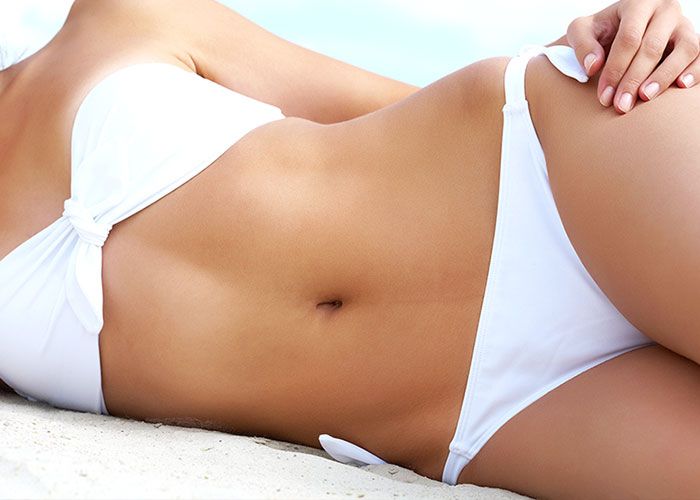 Learn More about Body Lift Procedures
Dr. Eliopoulos' expertise in body contouring procedures like the lower body lift, buttock lift, thigh lift, and arm lift allows patients to come full circle with their weight loss experience and achieve their ultimate body reshaping goals. After a body lift Boston patients will be pleased with our quality care, treatment and commitment to helping them achieve their goals to the fullest.
Contact Dr. Eliopoulos to discuss a body lift at her Chelmsford, Massachusetts practice today! She and her attentive staff would be happy to answer any questions, or set up a consultation, where you will be able to view Before & After photos of patients who have undergone body contouring procedures.