Eye Lift
Revitalize Your Most Defining Feature
The face is a person's most unique and defining feature, using expression and appearance to convey moods and emotions to the world. An eye lift — also known as Blepharoplasty — is one of the many procedures offered at the Center for Plastic Surgery. We consistently deliver beautiful, natural-looking results to individuals striving for a more youthful and charming appearance.
Please view Dr. Eliopoulos' eyelid lift before and after results. These are actual patients.
Blepharoplasty Boston
To learn more about an upper eyelid lift or a lower eyelid lift at the Chelmsford, Massachusetts Center for Plastic Surgery, contact Dr. Dina A. Eliopoulos. She is committed to delivering a higher quality of patient care while using state of the art treatments to help patients achieve their aesthetic goals.
Facial Aging
Video: Facial Aging
Time, gravity and sun damage all contribute to facial aging. The signs include skin laxity and loss of fat and volume in the cheeks, which can accentuate the folds that run from the nose to the mouth and the mouth to the chin. You may also see looseness in the jawline, excess skin on the upper eyes and puffiness in the lower lids. Dr. Eliopoulos offers many cosmetic surgery options that can offset the signs of facial aging and give you a more youthful appearance.
Enlarge
View All
Aging is not a disease. It is a process which continues throughout our lifetime. Facial aging occurs naturally and chronologically as we get older, but it can also be affected by environmental conditions, stress, gravity, and hereditary factors.
With facial aging comes loss of skin elasticity and firmness, sagging tissue, and increased wrinkles, skin folds, and jowls. These signs of aging can make us look older than we feel. Fortunately, many are living longer and healthier lives, and they want to look as good as they feel. Eyelid lift surgery is one of the surgical procedures offered by Dr. Eliopoulos to help her patient achieve this goal and turn back the clock. She also offers a wide spectrum of non-surgical rejuvenating skin treatments, including Botox Cosmetic, Injectable Facial Fillers, Kybella for fat reduction in the neck, Advanced Laser and Skin Care Treatments, and Physician Strength Skin Care Products.
Eyelid Surgery to Restore Your Youthful Looks
The eyes are the focal point of our face and our eyelids account for a large part of our facial appearance. Many patients are unhappy with excess drooping skin of the upper eyelids or puffy baggy lower eyelids. At the Center for Plastic Surgery, cosmetic eyelid surgery also known as blepharoplasty is one of the many facial rejuvenating procedures performed by Dr. Eliopoulos. Blepharoplasty of the upper and lower eyelids can help you look more rested, alert and youthful.
For the upper lid, excess drooping skin and fat deposits contributing to lid puffiness can be removed through a well hidden incision in the natural crease of the upper eyelid. In the lower lid, incisions hidden either below the lower lash line or on the inside of the lower eyelid can be used to remove excess skin and fat deposits, and tighten muscles to achieve a more blended, youthful contour of the lid-cheek junction.
What to Expect in a Consultation
Dr. Dina Eliopoulos has nearly 2 decades of experience as a board-certified plastic surgeon, with a reputation for dedication, surgical excellence, and professionalism. The purpose of her consultation is not to "convince you" to undergo a procedure, but to learn about your goals and educate you on your surgical options.
Schedule a Consultation Today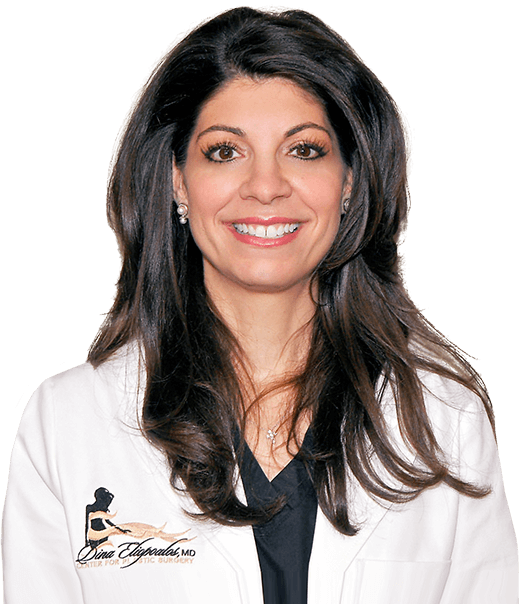 "I came the Center for Plastic Surgery for a procedure (blepharoplasty/eyelid surgery) in the summer of 2012. It was successful, painless, and accomplished exactly what I wanted." June Bowser-Barrett, Age: 68, Writer/Teacher
Personal Prescription for Beautiful Eyes
Your eyes are the focal point of your face. So it's natural to want your eyes to appear as refreshed and youthful as possible. The delicate skin around the eyes is more prone to signs of aging which can include fine lines and wrinkles, loose, excess eyelid skin, puffiness, sallow color, and even thinning of the eyelashes.
Fortunately, there are many surgical and non-surgical cosmetic procedures and treatments that can help bring back that refreshed, bright appearance to your eyes that you are looking for. And fortunately, all these options can be found right here at the Center for Plastic Surgery. Sometimes, patients may just need a single treatment modality to achieve their aesthetic goals. But often, by using several different modalities together, we can achieve even more dramatic yet natural enhancement of your eyes! After a thorough examination and consultation with you, Dr. Eliopoulos will come up with a safe and effective plan to achieve your goals.
Types of Eye Creams
Eye Creams - As we age, skin loses its elasticity and becomes even thinner due to breakdown of collagen. The skin around the eye is ten times thinner than the skin on your face. This special area really deserves its own skin care product — one specially formulated to target its unique needs. Here at the Center for Plastic Surgery, we carry 2 great eye creams to easily incorporate into your daily skin care regimen.
NeoCutis Micro-Eyes - This multi-dimensional eye cream helps target the most common eye care concerns with a blend of synergistic ingredients. MPC (Micro Protein Complex) works to help minimize the signs of aging around the eyes, like crow's feet, hollowness and crepiness. Hyaluronic Acid provides hydration; caffeine helps reduce puffiness; and bisabolol, a chamomile extract, refreshes the delicate eye area so eyes appear younger and smoother with regular use.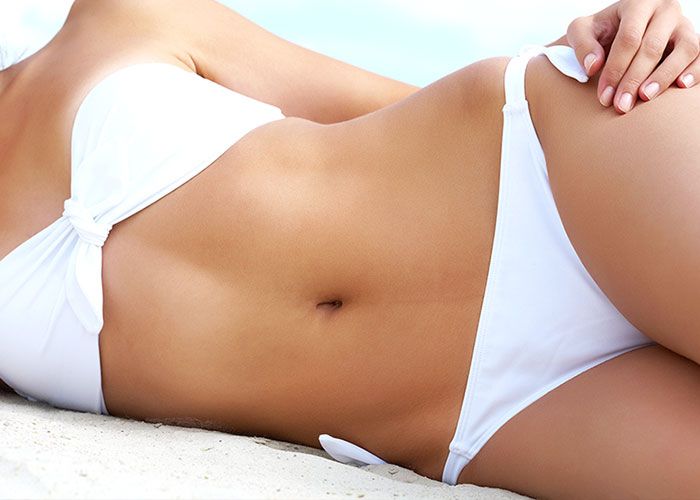 BOTOX Cosmetic
As our skin becomes less elastic over time "dynamic" wrinkles from repetitive muscle activity can ultimately result in "static" wrinkles that are present even at rest. Think of this analogy: If you fold a paper in half, and open and refold it in half again 10 times, you will see a crease in the paper that is hard to remove. Similarly, our skin in the outer eye area develops these "creases" or wrinkles often referred to as "crow's feet". These wrinkles can be safely and easily treated with BOTOX. Targeting these muscles of the outer eye with a few tiny injections of BOTOX temporarily relaxes these muscles. In this way, your outer eye wrinkles are softened, giving a more refreshed, relaxed, and rejuvenated appearance while retaining natural facial expression.
Botox can also be used between the brows to treat deep scowling and furrowing of the brows that can give us a tired, or angry appearance and deep lines often referred to as "our 11's". Botox not only can improve the appearance of existing wrinkles, but it can theoretically work in a preventative way to hopefully slow down the development of wrinkles if used soon enough. In other words, if one begins using Botox to these areas around and in between the eyes before the onset of those deeper wrinkles, we can potentially slow down the appearance of those deeper lines too, before they become harder to treat. Dr. Eliopoulos treats her patients safely, right in her office. There is minimal discomfort, no down time, and results are seen within 3-7 days, and last up to 3-4 months typically. No wonder Botox continues to be the most popular non-surgical cosmetic treatment performed!
Fractional Laser Treatment
While eyelid surgery, also known as blepharoplasty, can remove excess skin and fat in the lids, it is not able to specifically address the wrinkles in the outer eye, or fine lines that remain in the lower lid. Botox can help with the "dynamic wrinkles" in the outer eye, as described above. But our most effective treatment to help with the wrinkles that we have at rest in the eye area is with fractional laser resurfacing. The Ultrapulse Fractional Laser Treatment treats the upper layer of skin to remove unwanted pigmentation, promote new skin regeneration, and improve fine lines and texture, and can also be used to treat more deeply to stimulate new collagen growth to improve the appearance of wrinkles, scars and fine lines. This "fractional" treatment treats a "fraction" of the skin, while leaving bridges of "untouched" skin that reduce healing times and aid in the healing process.
RevitaLash ADVANCED
What woman doesn't want fuller eyelashes? Not only do beautiful eyelashes camouflage the signs of aging, but they also enhance the eye's natural beauty. RevitaLash ADVANCED is a wonderful cosmetic product containing powerful peptides and soothing botanicals designed to beautify and nourish the eyelashes. This product was developed by an ophthalmologist to give his wife's eyelashes the look of renewed health, strength, and beauty after she had undergone intensive chemotherapy which left her lashes fragile, sparse and thin. All you need to do is apply a small amount above the upper lash line nightly and watch you eyelashes achieve their full potential!
Latisse
Available as a monthly prescription from Dr. Eliopoulos which also can enhance the appearance of your lashes, making them appear thicker, fuller, and darker. Don't wait … HAVE ALL EYES ON YOU!
Professional Care and Treatment
As a dedicated facility offering comprehensive cosmetic and plastic surgery, the Center for Plastic Surgery stands committed to providing the highest quality professional care and treatment for all our patients. Our eyelid surgery focuses on giving patients a more refreshed natural look, hopefully renewing their self confidence at home with their family and friends, and in the workplace.
To learn more on how eyelid surgery with Dr. Dina Eliopoulos in Chelmsford, MA can help you achieve these results, please contact us. You can also take a look at our before and after photos.