Determining if Small Breast Implants Are Right for Your Breast Augmentation Procedure
Aug 5, 2014 @ 09:00 AM — by Dina Eliopoulos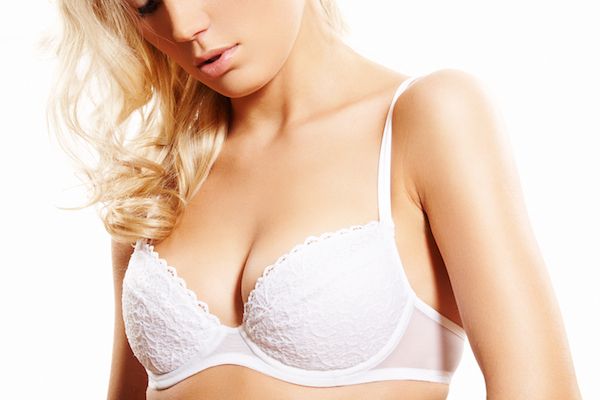 The breasts are considered by many women to be a representation of their femininity. For patients with naturally small breasts or for those who have lost volume or elasticity as a result of pregnancy and/or weight fluctuations, breast surgery can improve the size and shape of the breasts to create a curvier figure or more youthful, perky bust line, restoring self-confidence for many of our patients. When breast augmentation is performed to add volume to the bust line, breast implants will be used. Many patients have a difficult time deciding whether small or large breast implants are right for them. Dr. Dina Eliopoulos discusses with her Chelmsford patients the pros and cons of small breast implants so that they can confidently make a decision regarding implant size.
Benefits of Small Breast Implants
Some patients may hesitate to choose small breast implants because they fear they will not create the amount of volume they desire for their breasts. However, small breast implants can significantly enhance the bust line and are preferred by many patients because of the benefits they offer. Below are some of the pros of small breast implants:
Natural appearance: Small implants can add significant volume to a small bust line. However, because the change is subtler than that of large implants, small implants tend to have a more natural look. The bust line can be enhanced without it being obvious that breast implants were used.
Proportion: For many women, small breast implants create better body proportion. Especially for women with a smaller frame, large breast implants may appear disproportionate and can put strain on the body, possibly leading to back, neck, and shoulder pain.
Comfort: Many women who opt for smaller breast implants have a more comfortable (and sometimes shorter) recovery period. It can be easier for the body to adjust to small breast implants as opposed to larger ones and, as a result, complications are very rare. Once the body has recovered, women with small breast implants are likely to be more comfortable as they resume strenuous activities, such as exercise.
Cons of Small Breast Implants
The primary concern for patients who choose small breast implants is that they will not be completely satisfied with the results of surgery. It is important to choose an implant that is large enough to adequately enhance the bust line. It is very important for patients to be clear with Dr. Eliopoulos about the results they desire from surgery, as well as for patients to maintain realistic expectations regarding their surgical outcome. For patients who are unhappy with the results of breast augmentation, it is possible to perform another surgery in order to switch to a larger breast implant. However, it is always preferable to achieve the patient's desired results during the initial breast augmentation procedure.
Schedule an Appointment
As a top plastic surgeon serving Chelmsford and Boston Dr. Dina Eliopoulos offers a range of cosmetic procedures that allow patients to enhance their natural beauty and restore self-confidence. If you are interested in learning more about breast augmentation or any of our other cosmetic procedures, we invite you to schedule an appointment at your earliest convenience. Dr. Eliopoulos is happy to answer any questions you may have.