Breast Implants Boston
Increase Breast Volume for Natural Curves
With breast implants Boston plastic surgeon, Dr. Dina Eliopoulos helps her patients achieve a symmetrical, enhanced bust line. There are different types of breast implants, as well as different placement options and incision techniques, which allow patients to customize the surgery to fit their individual goals and needs. Dr. Eliopoulos can meet with you to discuss all your options and help you select the best implants for your body.
Please view Dr. Eliopoulos' Breast Implant before and after results. These are actual patients.
Boston Breast Implants
Looking to reshape or enhance your breasts with breast implants or a breast lift? Contact Boston plastic surgeon Dr. Eliopoulos to set up a consultation at her Center for Plastic Surgery. Dr. Eliopoulos is dedicated to delivering the best breast implants Boston has to offer, that means exceptional results with an unmatchable quality of patient care.
Breast Implant Candidates
Breast implants are a great option for patients who desire breast augmentation to restore or enhance their breast volume. Often, our Boston breast implant patients seek augmentation because they have always been smaller-breasted and desire more volume. Other patients come in seeking breast implants because they have lost volume in the breasts over time, sometimes due to weight loss or pregnancy. In general, patients should be in good overall health to avoid any surgical or post-surgical complications.
Types of Breast Implants
Video: Breast Implants
Dr. Eliopoulos offers breast implants for women who want to enhance the shape and size of their breasts. Some women have underdeveloped breast tissue or a congenital abnormality that effects the appearance of their breasts, while others wish to restore lost volume after pregnancy or weight loss. Dr. Eliopoulos says today's breast implants are safe, and provide the pretty, natural-looking results that most patients seek. Dr. Eliopoulos also performs breast reconstruction for mastectomy patients.
Enlarge
View All
Material
There are two types of breast implants you may choose from: silicone or saline. Silicone implants are regularly used for cosmetic surgeries because they are safe and stable. Silicone breast implants are made from a thick, cohesive, silicone gel encased in a thin silicone shell. These implants offer a more natural look and feel, and are less likely to ripple. Saline breast implants are thin silicone shells that are filled with a sterile saline solution, and can allow for smaller incisions because they can be filled after they are placed.
Shape
Implants come in both round and teardrop shapes. Round implants can increase fullness of the top of the breast and limit complications from implant rotation. Teardrop implants are fuller at the bottom, providing a more natural breast shape. However, implants in this shape can potentially rotate, which could require surgical correction.
Profile
Patients can choose implants that come in a range of profiles. A low-profile implant will have a wider base, spreading across more of the chest. A high-profile implant will have a smaller base width but more projection for a given volume. Dr. Eliopoulos tends to prefer a mid-range implant for a more natural enhancement without overstretching the skin pocket. Dr. Eliopoulos can help you decide the right options to achieve your desired silhouette.
Texture
There are two textures to choose from for implants: smooth and textured. A smooth implant typically will tend to move more freely in the breast pocket. Textured implants will allow the body to adhere more to the implant surface, helping to stabilize the implant. For this reason, texture is beneficial for patients choosing teardrop shaped implants.
The Ideal Implant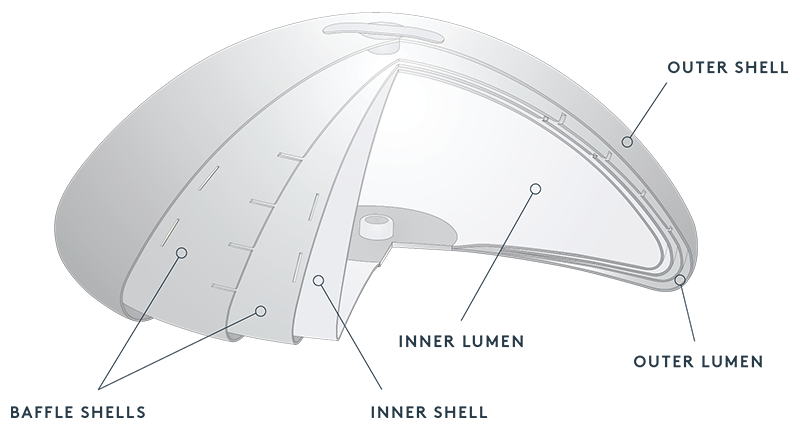 For many years, patients were forced to make a choice between conventional saline and silicone implants when they wanted a breast augmentation. But now Dr. Eliopoulos is proud to offer the Ideal Implant,® which was designed by a plastic surgeon to give women the best of both worlds. With a series of implant shells nested together, this is a saline-filled implant that performs with the more natural look and feel of silicone implants. Silicone gel implants tend to have a softer, more natural feel than traditional saline implants, with better maintenance of upper breast fullness, with less chance of palpability or visible wrinkling compared to saline. The Ideal Implant replicates these properties, with the added benefit that they do not have the problem of silent rupture. For more information on whether the Ideal Implant is right for you, just ask Dr. Eliopoulos! She will be happy to answer your questions.
What to Expect in a Consultation
Dr. Dina Eliopoulos has nearly 2 decades of experience as a board-certified plastic surgeon, with a reputation for dedication, surgical excellence, and professionalism. The purpose of her consultation is not to "convince you" to undergo a procedure, but to learn about your goals and educate you on your surgical options.
Schedule a Consultation Today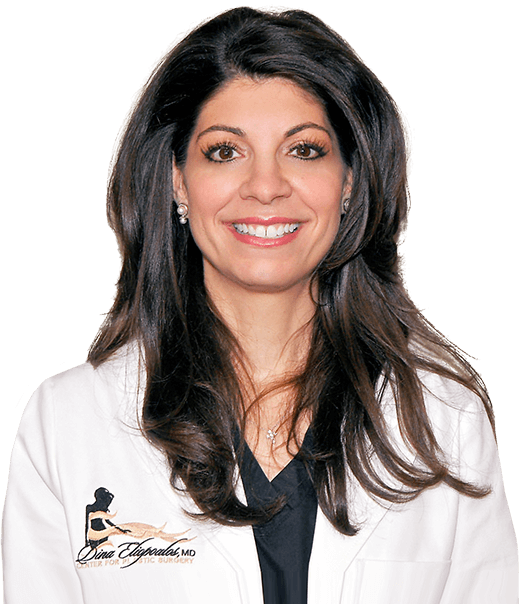 "I had done years of researching implants, safety, and doctors but never felt comfortable enough to go through with surgery. A recent acquaintance informed me of Dr. Eliopoulos and couldn't say enough great things about her. After meeting Dr. Eliopoulos that comfortable feeling I was searching for was found. Her presence was soothing and she was extremely detailed on what my expectations would be. She exceeded my expectations both pre- and post-surgery." LJ, Age: 41, Dental Hygienist, NH
Breast Implants Before & After Photos
See Dr. Eliopoulos' breast implants before and after results. It is important to look at before and after images to get an idea of what can be achieved with a surgery and to help guide the process with the doctor.
Risks and Benefits of Breast Implants
Breast augmentation is an extremely common and very safe procedure. However, any surgery carries potential risks. It is important to remember that implants are man-made devices. While they are extremely durable, and technology has continued to improve over the years, they are not guaranteed to last forever.
It is important for patients to understand that most likely they will require future breast procedures to maintain the implant. For example, an implant may develop a leak or rupture over time and, if so, can be replaced with surgery. Routine monitoring of your breasts, including breast exam and routine mammograms when age appropriate, along with possible MRI screening of silicone implants is recommended.
During your consultation for breast implants Boston plastic surgeon, Dr. Eliopoulos will spend a significant amount of time discussing with you the possible risks and benefits of breast implants. For many patients, the benefits of breast implants are worth the potential risks.
Implants can improve symmetry, restore your natural curves, improve the shape of the breasts, and increase the volume of your bust. Many patients feel significantly more confident following breast implant surgery.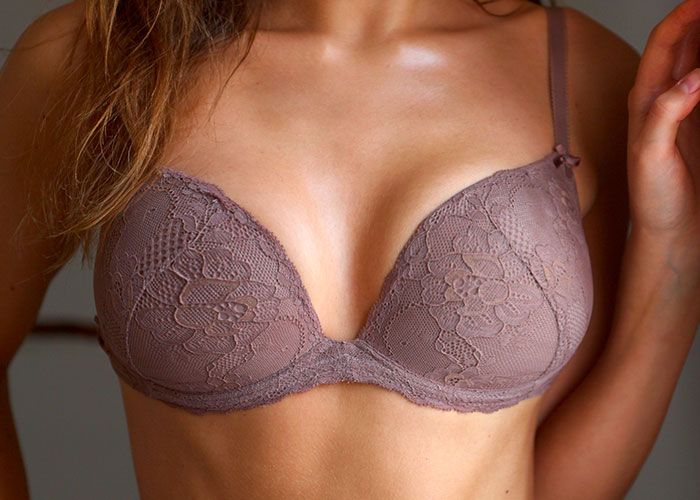 Find the Right Implants for You
If you are interested in increasing the size of your breasts with implants, contact our office today to schedule your breast implant consultation with Dr. Eliopoulos. She can help you understand the best options to achieve your cosmetic goals and your dream figure.