Breast Augmentation Surgical Options
Aug 20, 2012 @ 05:02 AM — by Dina Eliopoulos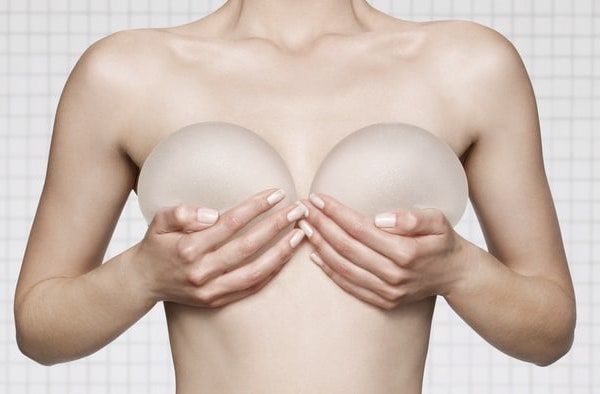 Most women have areas of the body that they would like to improve. A common complaint that women have is the size of their breasts. Women who have naturally small breasts or those who have lost volume due to pregnancy or weight loss may feel self-conscious about their appearance. Dr. Dina A. Eliopoulos, a leading Chelmsford plastic surgeon, offers breast augmentation surgery to women who are looking to increase the size and/or improve the shape of their breasts. Dr. Eliopoulos wants her patients to obtain their personal goals for the appearance of their body so she will involve you in all aspects of the surgery and discuss with you the surgical options available for breast augmentation.
Breast Augmentation
Dr. Eliopoulos understands that each patient is unique, which is why no breast augmentation is exactly the same. She will address many aspects of breast augmentation including:
Implant Size: The first decision that a patient will make in regards to breast augmentation is the size of the implant. Dr. Eliopoulos will listen to your desires and advise you on the best implant size. In addition, Dr. Eliopoulos will temporarily place implant sizers during the breast augmentation surgery to determine what size implant provides symmetry and the desired fullness.
Implant Type: Implants are silicone shells filled with a solution. Implants can be filled with either sterile salt water (saline) or a plastic gel (silicone). Many women believe that silicone implants feel more like natural breasts. Dr. Eliopoulos can help you determine the best type of implant for you.
Surgical Incision: There are different incisions that can be made during breast augmentation surgery. Typically an incision will be made at either the base of the breast or along the lower edge of the areola. Where the incision is made will depend on your body, the type of implant being used, and the size of the implant.
Implant Placement: The breast implant can be placed either above or below the chest muscle. The best placement for your implant may depend on how much breast tissue you have to cover the implant. Dr. Eliopoulos can discuss implant placement with you and determine your best option.
With Dr. Eliopoulos' expertise you can be assured that each surgical option will be selected with your unique desires and needs in mind.
Alternatives to Breast Augmentation
Some patients may be looking to improve the appearance of their breast without increasing the volume. For our patients in Chelmsford breast surgery is available to "lift" the breasts (with a breast lift or mastopexy) or reduce the size of the breasts through breast reduction surgery. Whatever your areas of concern may be, Dr. Eliopoulos can help you achieve the appearance you desire for your breasts.
Schedule a Consultation
We want to help you reach your aesthetic goals. Dr. Dina A. Eliopoulos offers subtle and natural looking enhancements to leave you feeling confident in your appearance. Schedule a consultation today to learn more about the breast surgery options we have available.