Selecting Implant Size for Breast Augmentation Surgery
Nov 5, 2014 @ 10:00 AM — by Dina Eliopoulos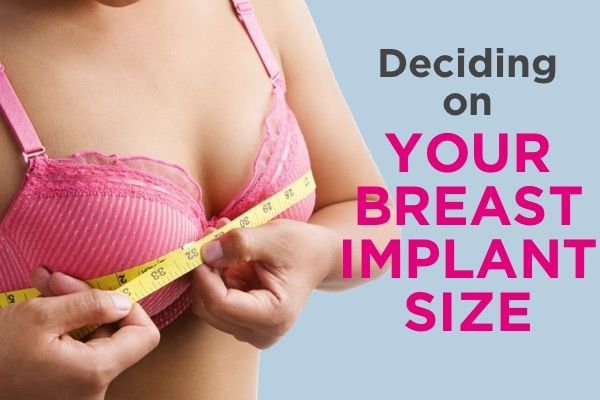 Many women consider the breasts to be one of their defining physical features. If the breasts are not naturally the size and shape that a woman would desire, or if physical changes have left the breasts less desirable, breast surgery allows for the enhancement of the size, shape, and/or lift of the bust line. Breast augmentation is an especially popular breast surgery as it allows patients to improve the shape of the breasts while adding volume to the bust line. Breast augmentation is a surgery with many customizable aspects. One decision that should be carefully considered by our Chelmsford patients is breast implant size. When looking at a breast implant, it can be difficult to imagine what the body would look like with that implant in place. As an experienced cosmetic surgeon with numerous breast augmentation procedures under her belt, Dr. Dina Eliopoulos can guide patients through this important decision-making process so that patients select an implant size that best produces their desired surgical results.
Implant Size Options
One of the things that can be confusing when choosing a breast implant size is that implant sizes do not correspond directly to bra cup sizes. So many patients come in for a breast augmentation consultation and recommend a specific bra size, such as a C cup. However, breast implants are not sized in this way. Instead, breast implants are measured in terms of cubic centimeters, commonly known as ccs. This is a more accurate term of measurement because the size of an implant is not the only thing that will account for a patient's final cup size. The shape and size of the breast after an implant is in place will also depend largely on the amount of the patient's natural breast tissue. While this is a more accurate form of implant measurement, it can make it difficult for patients to picture how the implant will look within the breast once surgery is complete. That is why Chelmsford breast specialist Dr. Eliopoulos guides patients through choosing the best implant size for each procedure, carefully listening to each patient's unique desires and helping them to visualize the results that will be produced from different sized implants.
Making the Choice
Having an idea of what cup size is desired following surgery is very helpful in helping Dr. Eliopoulos advise patient's on an appropriate implant size, as is having a visual image of another woman who has (what you may consider) the ideal breast size, breast shape, and body proportions. However, there are other factors that Dr. Eliopoulos will consider when recommending the best implant size for each patient. In order to ensure that each patient receives surgical results that are both attractive and physically comfortable, Dr. Eliopoulos will also take into consideration the following:
The patient's overall shape and body framework
Whether the patient desires more obvious or discreet alteration
The amount of natural breast tissue and shape/size of the breast pocket
Additional Implant Considerations
While implant size is extremely important, patients should understand that this is not the only factor that will affect how the breasts look and feel following breast augmentation. There are other important considerations that will affect the final results of surgery, including the following:
Implant type
Implant texture
Breast implant profile
Location of the breast implant
Dr. Eliopoulos will discuss implant size and all of these additional factors with her patients and work to create surgical results that most closely give patients the bust line that they have imagined and desired.
Schedule an Appointment
There are many important decisions to be made throughout the breast augmentation procedure, but these decisions do not have to be made alone. Dr. Dina A. Eliopoulos combines her years of experience with an acute caring and understanding of her patient's desires to create optimal surgical results for her patients. If you would like to enhance your figure and have questions regarding breast augmentation, schedule an appointment at your earliest convenience. We look forward to hearing from you!