Crow's Feet: Finding the Right Treatment Option
Feb 5, 2016 @ 10:50 AM — by Dina Eliopoulos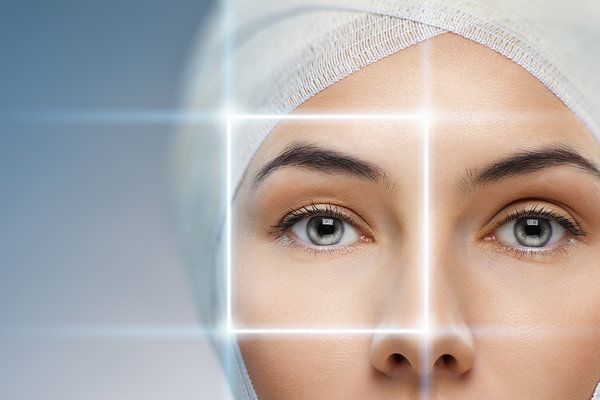 Dr. Dina A. Eliopoulos is a leading skin care specialist in Chelmsford, offering the latest in wrinkle reduction and anti-aging therapies. This includes laser treatments to improve the texture and appearance of the skin as well as BOTOX cosmetic injections to reduce wrinkles.
Many patients who come to the practice wonder what can be done to treat crow's feet. Let's consider this matter right now.
What Are Crow's Feet?
Crow's feet are the lines and wrinkles that form at the corners of the eyes. These lines are commonly associated with advanced age, and they can become more pronounced as part of the aging process.
Many times people who have crow's feet feel self-conscious about how prominent they appear and wonder what can be done to reduce their appearance. There are many options to consider.
Common Causes of Crow's Feet
Crow's feet are generally considered dynamic wrinkles, which means that they form and become more noticeable as a result of muscle contractions. When a person squints or scrunches their face, crow's feet become more noticeable. This is due to the changes in skin laxity over the years as well as the gradual breakdown of the underlying structures beneath the skin.
The formation and prominence of crow's feet can be exacerbated by sun damage as well as smoking, so it's important to consider these two factors in addition to the natural aging process.
Skin Resurfacing for Crow's Feet
One good option to treat minor crow's feet and very thin lines around the eyes is to undergo skin resurfacing treatments. This includes facials, chemical peels, or laser resurfacing procedures. These type of treatments will help remove the damaged topmost layer of the skin, reveal a healthy underlying layer of the skin beneath. This also promotes better suppleness and health of the underlying structures of the skin in the process.
There are different kinds of resurfacing procedures, and we can determine the right kind for you and your needs during the consultation process.
BOTOX Injections for Crow's Feet
For more serious issues with crow's feet, BOTOX injections may be recommended. BOTOX injections involve the use of a specially processed solution that helps prevent muscle contractions from occurring in the injection site. By doing this, wrinkles are less visible and noticeable, which is ideal for dynamic wrinkles such as crow's feet.
The effects of BOTOX injections will last for several months, at which point additional BOTOX injection treatments can be performed to prolong the initial results.
Determining the Best Treatments for You
Since skin resurfacing and BOTOX injections are both effective, the best way to determine the ideal treatment for you and your needs is to stop by the practice for a consultation. We can go over all of the benefits and risks of each treatment available and then create a custom treatment plan that's perfect for you and your needs.
Tips for Preventing Crow's Feet
If you would like to prevent the formation of crow's feet or to slow their formation, consider these basic skin care tips:
Wear sunblock when you are outdoors
Wear sunglasses to shield your eyes from the sun
Wear a hat with a brim to prevent sun damage of the face
Quit smoking (or just don't start)
Stay well-hydrated with water throughout the day
Find a good facial moisturizer
Contact Dr. Dina A. Eliopoulos
For more information about your treatment options for facial lines and wrinkles, be sure to contact our Chelmsford skin rejuvenation and anti-aging center today. Dr. Dina A. Eliopoulos and her team will help you have a mouth youthful and wrinkle-free appearance.