Lower Eyelid Surgery for Under Eye Circles
Jun 6, 2015 @ 10:43 AM — by Dina Eliopoulos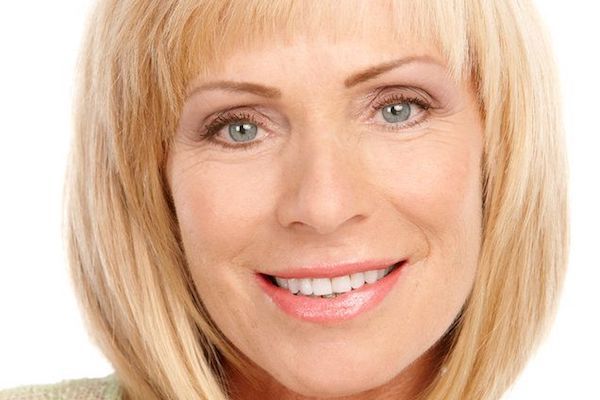 Dr. Dina A. Eliopoulos has helped countless patients in and around the Chelmsford area look their absolute best. By performing effective facial rejuvenation surgeries, patients are able to look years younger and feel confident about their overall appearance.
Many times total facial rejuvenation can be achieved through cosmetic eyelid surgery. This is helpful for both the upper and lower eyelids. We'd like to focus on the lower eyelid procedure in this blog post.
How Circles Under Your Eyes Affect Your Overall Appearance
Whether they are hollows under the eyes or puffy bags under the eyes, they can have a negative overall effect on your appearance. They can make you look older than you really are, more tired than you really are, or even sad, fatigued, or worried while everything is fine in reality. Even if you look otherwise refreshed and rejuvenated, circles around the eyes can leave you looking haggard.
Common Causes of Circles Under Your Eyes
Circles under the eyes can form as a result of the natural aging process and genetics. In a number of cases, they are an unavoidable consequence of getting older. It's not uncommon for families to have issues with bags under the eyes.
How Lower Eyelid Surgery Can Help
Lower eyelid surgery can help remove the bags under the eyes, fill in the hollows beneath the eyes, or reduce sagging and wrinkling of the lower eyelids. Simply undergoing lower eyelid surgery for aesthetic enhancement can make you look years and years younger.
Ideal Candidates for Lower Eyelid Surgery
The best candidates for lower eyelid surgery are people who suffer from bags, puffiness, or hollows beneath their eyes. They should be in good health overall and not suffer from any kinds of conditions that would make surgery a potential health hazard or health risk.
Patients who wish to undergo lower eyelid surgery should have realistic expectations about the surgery and what it can achieve, including full knowledge of risks and benefits and a good understanding of what the recovery process entails.
What to Expect During Lower Eyelid Surgery
During lower eyelid surgery, a small incision is made along the lower eyelid just below the eyelashes. Through this incision, a facial plastic surgeon is able to remove excess fat, skin, and other tissue, make adjustments to the facial structure, and improve overall appearance of the lower eye area.
The incision made during surgery is carefully hidden, meaning that it's difficult for people to notice the scar after patients heal.
The Results of Lower Eyelid Surgery
The overall results of lower eyelid surgery can be quite dramatic, with patients looking years and years younger from just a subtle procedure. The overall results can last for years, allowing patients to look young and refreshed for a long time.
Side effects from the lower eyelid surgery are temporary and will last for a few weeks. By following post-op instructions closely, patients will be able to avoid complications and heal with as few issues as possible.
Contact Our Team to Learn About Cosmetic Eyelid Surgery
For more information about cosmetic eyelid surgery and how it can help you look younger and more refreshed, be sure to contact the Center for Plastic Surgery in Chelmsford MA today. Dr. Eliopoulos will help you achieve a refreshed and rejuvenated appearance.